Miyagi Brewery List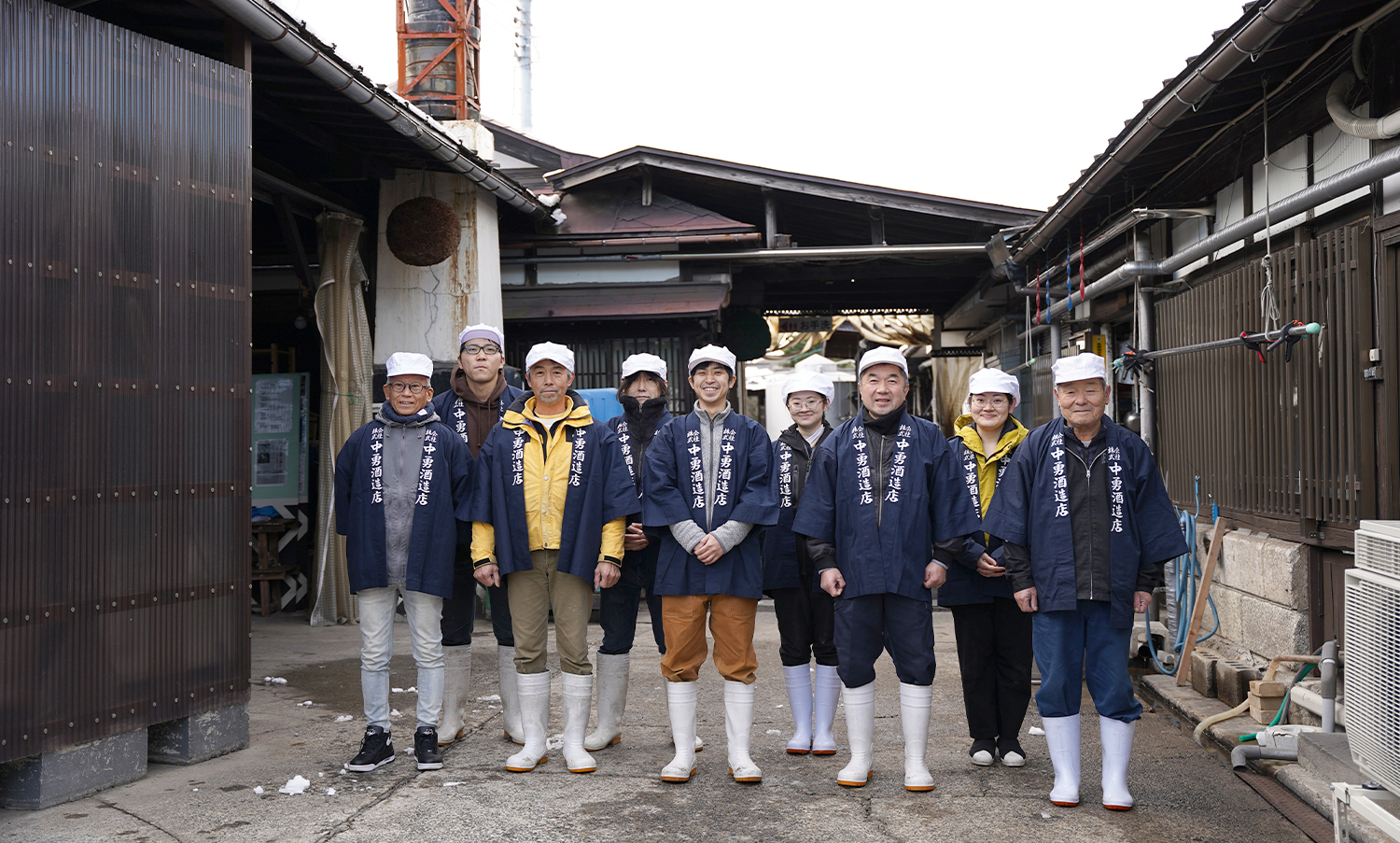 [ Kami Town, Kami District ]
Nakayu Saké Brewery Co., Ltd.
Nakayu Saké Brewery
Signature Brands
Tenjo Mugen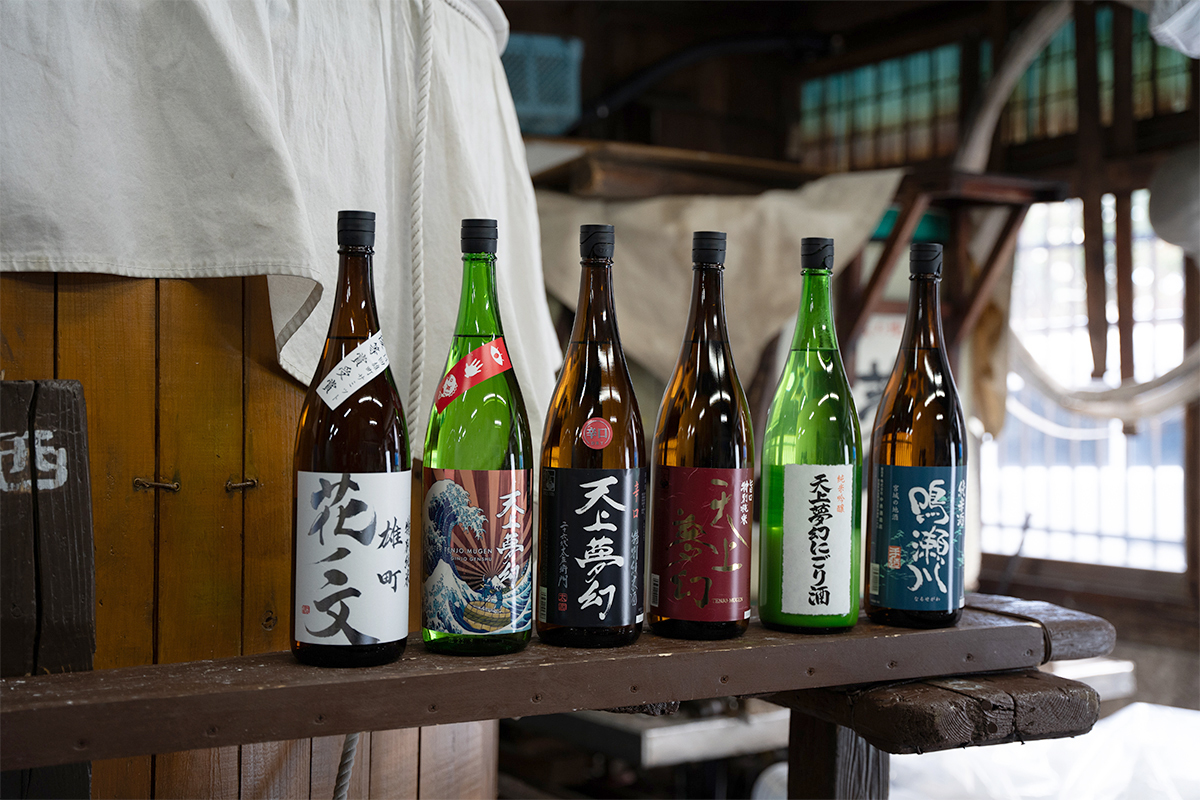 Embracing the Spirit of Culture
Brewing with Traditional Handmade Techniques
Saké of the Rice Region
During the exploration of Oshu (eastern Tohoku), throughout the Muromachi period (1336-1573) and the Sengoku Warring States period (1467-1615), the Osaki clan had settled throughout the entire area, including Kami Town. The Nakajima family of Nakayu Saké Brewery are brewers descended from those vassals. Currently, the 27th generation Managing Director Takafumi Nakajima is engaged in saké brewing in the fall and winter, and running around the brewery while doing planning and sales in the spring and summer.
The first turning point of Nakayu Saké Brewery was in the 1980s. That was the time the brewery commercialized ginjo saké, which was not yet common in the industry.
President Nakajima, who had a sense of crisis during the whiskey boom, said, "Saké should be able to be drunk on the rocks (with ice) and still be delicious.''
After repeated discussions with the master brewer, they made Ginjo Hara.
"At the time, ginjo saké, which was both light and dry and had a gorgeous floral scent, was not well-received, so sales seemed to be a real challenge," explains Nakajima. Three years after its release, the saké finally became popular after it was sold at Mitsukoshi Department store in Sendai. Nowadays, the saké has become "Tenjo Mugen Ginjo Hara Chokarakuchi" and has gained popularity as a signature brand of the brewery.
Preserving Saké Brewing Culture
Aiming to Share Saké Overseas
And now, the brewery has reached another turning point.
"In the era of eyeing overseas sales, we are now exporting to Singapore and Hong Kong. I feel that quality products can be appreciated overseas."
However, the production method up until now has been unchanged. Now we shift to a more global view, while brewing in small amounts, producing completely handmade saké, and using local rice produced with great effort.
"I believe producers have an obligation to transmit the right culture," says Nakajima, who represents the philosophy and conviction of the brewery and continues to be involved in saké brewing.
Products


Recommended Products
Tenjomugen 'Kuranohana' Junmai Ginjo

A saké made with "Kura no Hana", a saké rice unique to Miyagi Prefecture. This junmai ginjo is characterized by its elegant aroma, as well as its delicate and light taste.

Alcohol content:15.50% Alc./vol.
Rice-polishing ratio:50%
Rice type:100% Kura no Hana from Miyagi Prefecture

Tenjomugen 'Chokarakuchi' Ginjo Genshu

A ginjo saké that has a rich aroma and sharp taste. Although this is an undiluted genshu saké, it is easy to drink with a smooth mouthfeel.

Alcohol content:17.5% Alc./vol.
Rice-polishing ratio:50%
Rice type:100% Kura no Hana from Miyagi Prefecture

Tenjomugen 'Yamadanishiki' Daiginjo

In addition to its gorgeous ginjo aroma, there is a fruity scent. This elegant daiginjo saké has a soft and gentle mouthfeel with a good sharpness.

Alcohol content:15.50% Alc./vol.
Rice-polishing ratio:40%
Rice type:100% Yamada Nishiki from Hyogo Prefecture
Information


Brewery Information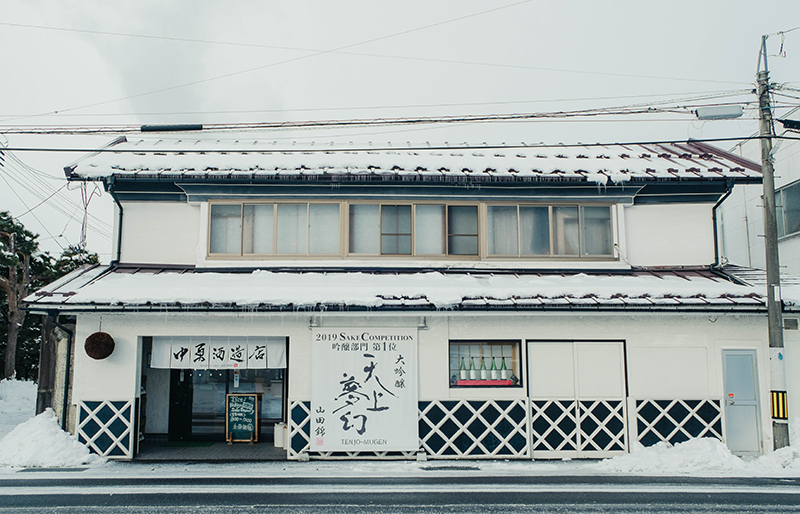 Nakayu Saké Brewery Co., Ltd.
166 Minamimachi, Kamimachi, Kami-Gun, Miyagi, Japan 981-4241
Inquiry:
Tel : 0229-63-2018
Established in 1906, a ginjo brewery with an annual production of 400 koku. Kami Town, where the brewery is located, is along the Naruse River, which flows through the Osaki Plain in the northern part of Miyagi Prefecture. To the west you can view Mt. Funagata, while the entire area is blessed with a natural rural landscape.

The brewery's motto is "Local saké that is loved by locals." Currently about 90% of production is consumed within the prefecture.
Brewery Tour

Available
Reservation required. Depending on circumstances, we might not be able to fulfill your request. Please inquire for details.
Brewery Event
Information
Nakanita Fureai Winter Festival. (Feb. 11. Brewery tour also available (Free admission, held 10:00~14:00)