Miyagi Brewery List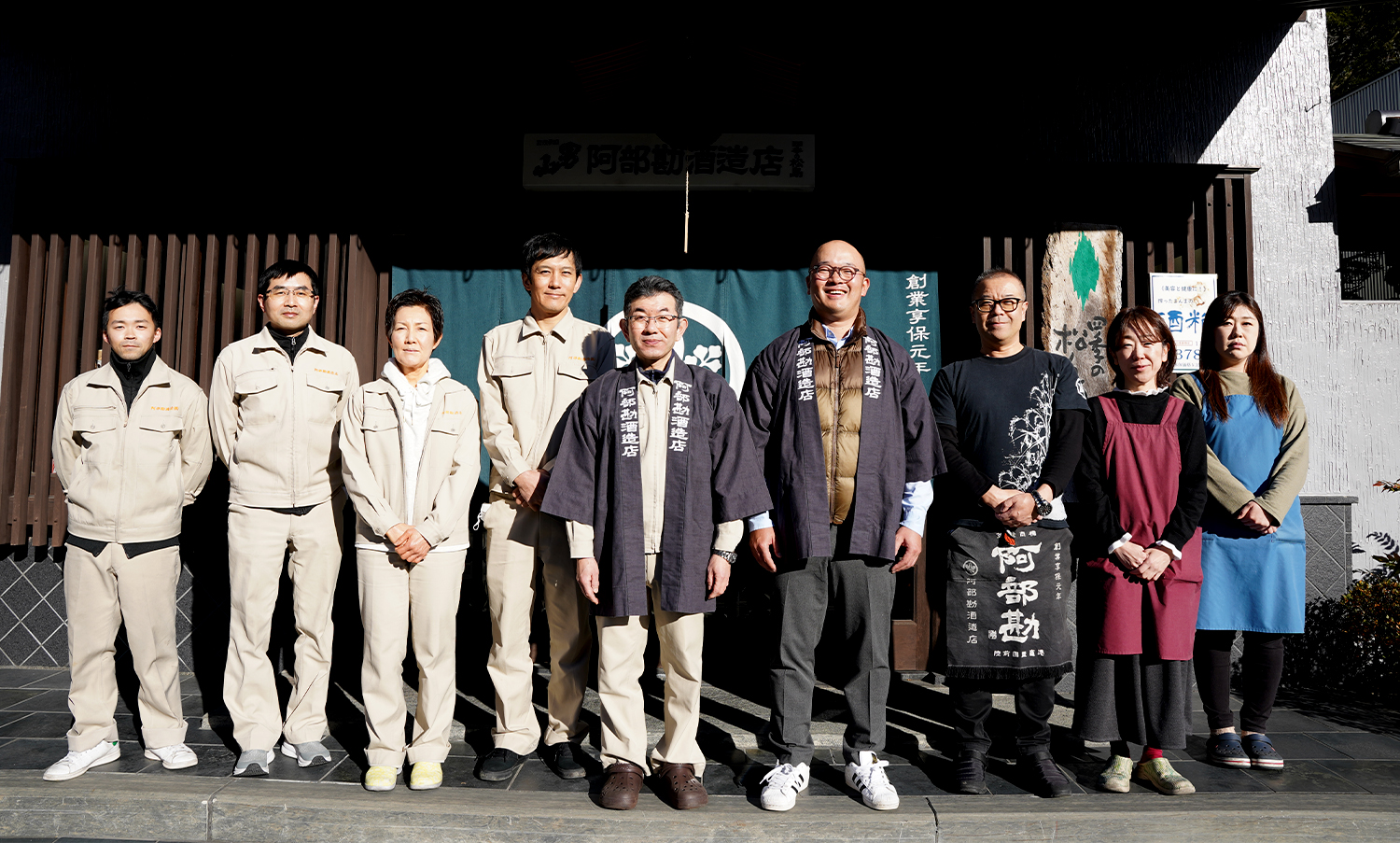 [ Nishimachi, Shiogama City ]
Abekan Shuzo
Abekan Shuzou
Signature Brands
Abekan / Omodaka Otokoyama / Shiki no Matsushima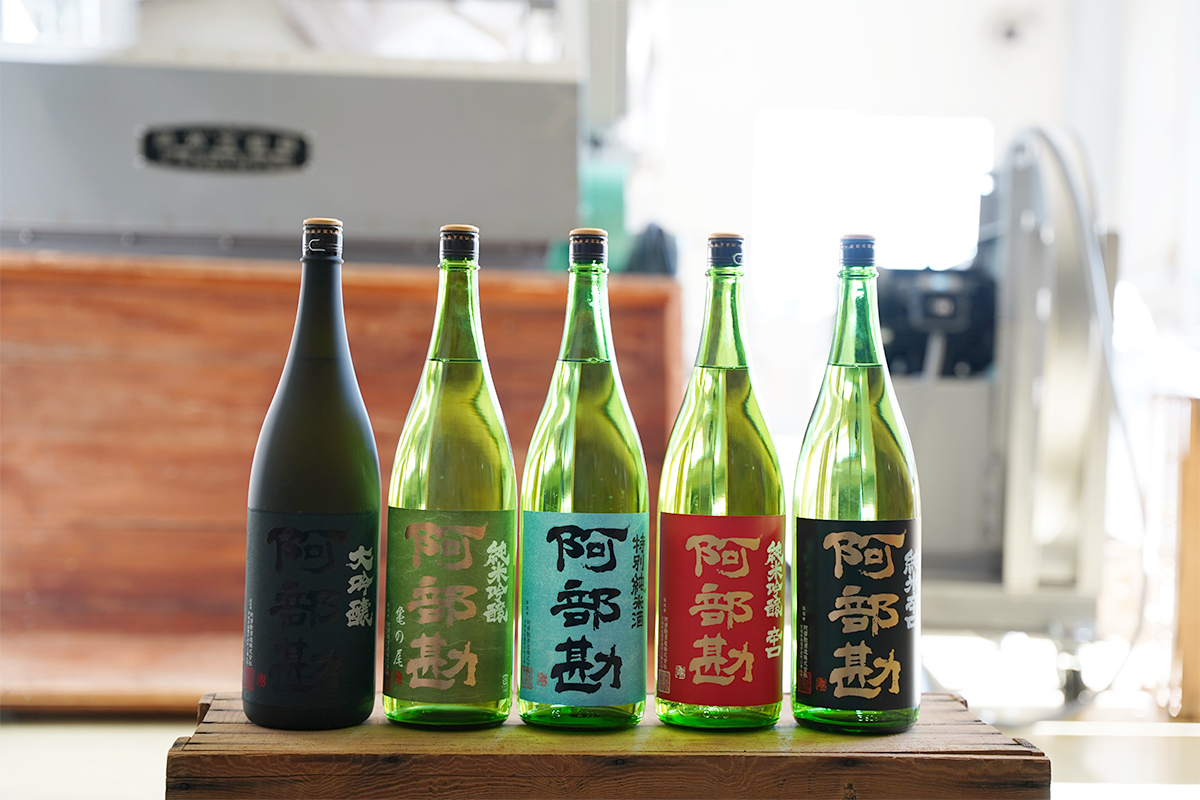 Intertwined with the History of Shiogama
On a Quest for Discovering "Abekan Style"
Aiming to Make Even Better Saké
Abekan Shuzou was founded in 1716. It is a historic saké brewery which started by brewing saké for Shiogama Shrine. The brewery celebrated its 300th anniversary in 2016.
The saké brewery has always strived to produce saké "with the role of complementing and bringing out the best flavors in a meal." Among the saké labels, you'll find the refreshing type brand "Omodaka," and "Abekan," which emphasizes more umami and a unique personality. "As we adapt to the tastes of our customers according to the times, the personalities of Omodaka and Abekan will also come to change. If that is the case, we will further clarify our aim as "a refreshing saké with good umami." We put our pride behind the saké we make."

Those are the words of Masahiro Abe, Managing Director of the brewery. From 2012, the brands were unified into "Abekan," a lineup that allows drinkers to taste the personality of each saké depending on the rice it was made from, such as Yamada Nishiki, Kamenoo, Hiyori, Kuranohana, etc.
"Right now we are thinking that the first thing to do is improve "Abekan" and have customers create their own image of the brand."

The Power of an Experienced Brewery
Moving Forward with Innovation
While focusing on improving the precision of its regular products, in 2013 the brewery also took on the challenge to brew a completely new saké with the concept of "a saké people would not associate with Abekan." Three varieties were created: a brilliantly fragrant saké, an ultra-sweet elegant saké, and a saké made from a type of rice used for the first time. All saké were test brews and were sold just one time as limited saké.
"I want to make this test saké regularly," jested Master Saké Brewer Toshiaki Hiratsuka to Managing Director Abe, adding "I had fun while making it." Hikarizuka assumed the role of toji (master brewer) in 2006, working diligently since. "In the last few years, I have broadened my horizons and now have the time to think," says Hiratsuka with a bright expression.
Products


Recommended Products
Abekan 'Karakuchi' Junmai

A saké with a rich umami taste from rice and a moderate acidity.
The delicate quality can be enjoyed regardless of paired cuisine.

Alcohol content:15% Alc./vol.
Rice-polishing ratio:60%
Rice type:Rice from Miyagi Prefecture

Abekan Tokubetsu Junmai

A saké characterized by its rich umami taste from rice. Best paired with salty foods such as grilled chicken or grilled fish.

Alcohol content:15% Alc./vol.
Rice-polishing ratio:60%
Rice type:Rice from Miyagi Prefecture

Abekan 'Kuranohana' Junmai Ginjo

Brewed with 100% "Kuranohana" saké rice from Miyagi Prefecture. It features a refreshing ginjo aroma and rich rice flavor.


Alcohol content:15% Alc./vol.
Rice-polishing ratio:55%
Rice type:Kuranohana
Information


Brewery Information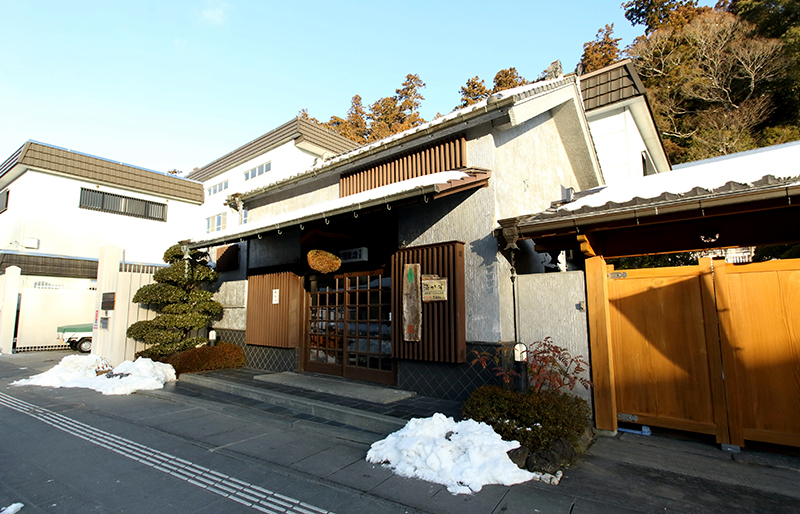 Abekan Shuzo
Nishimachi, Motomachi, Shiogama, Miyagi, Japan 985-0052
Inquiry:
Tel : 022-362-0251
The first generation of the brewery was established at the foot of Shiogama Shrine by order of the Daté clan to create saké for the domain and as offerings for Shiogama Shrine in 1716. In 1994, the brewery was relocated to its current location because part of the brewery would be blocking space needed for a road-widening project.