Miyagi Brewery List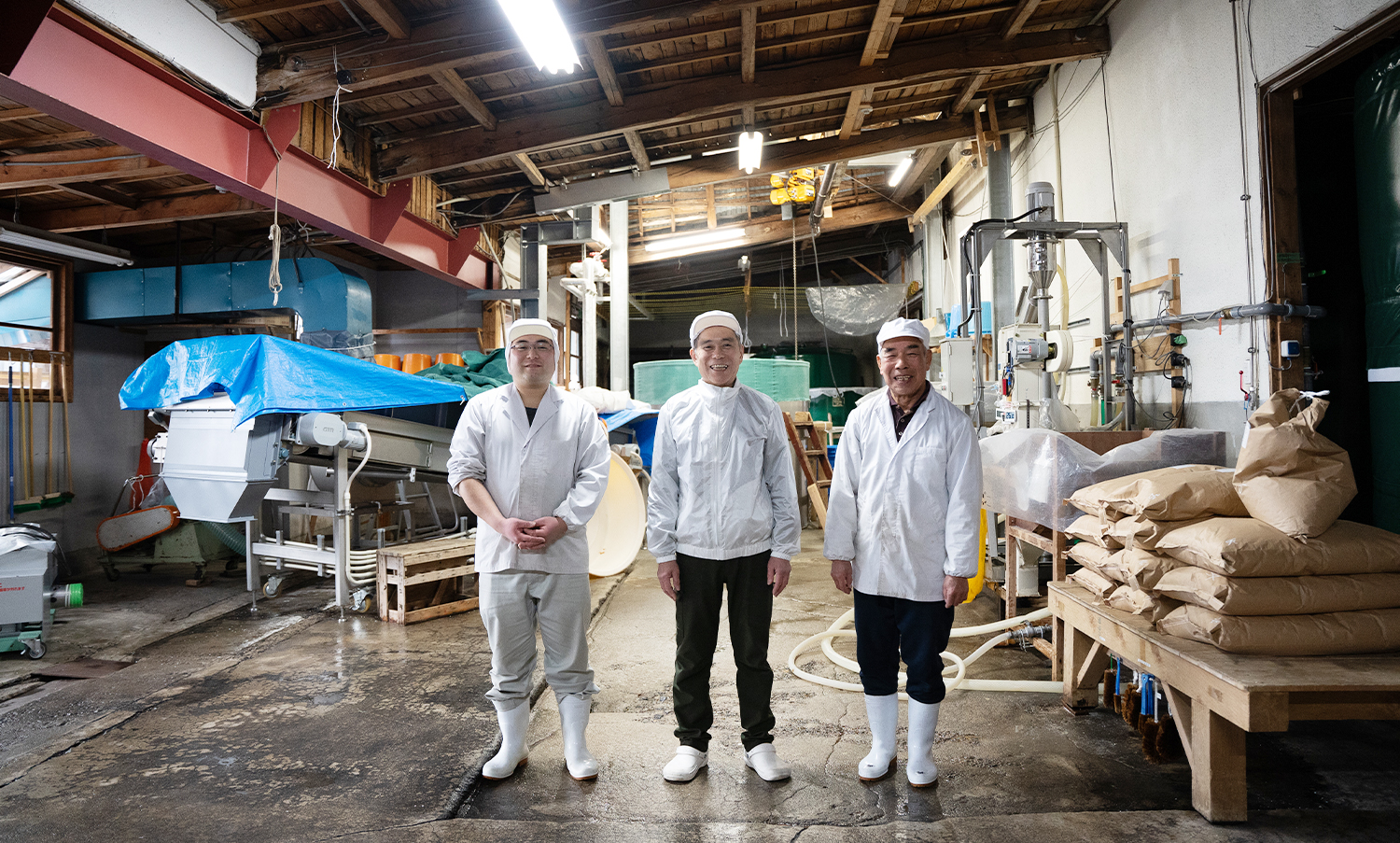 [ Kurikoma, Kurihara City ]
Chida Shuzo
Chida Shuzo
Signature Brands
Kurikomayama/Okutsuru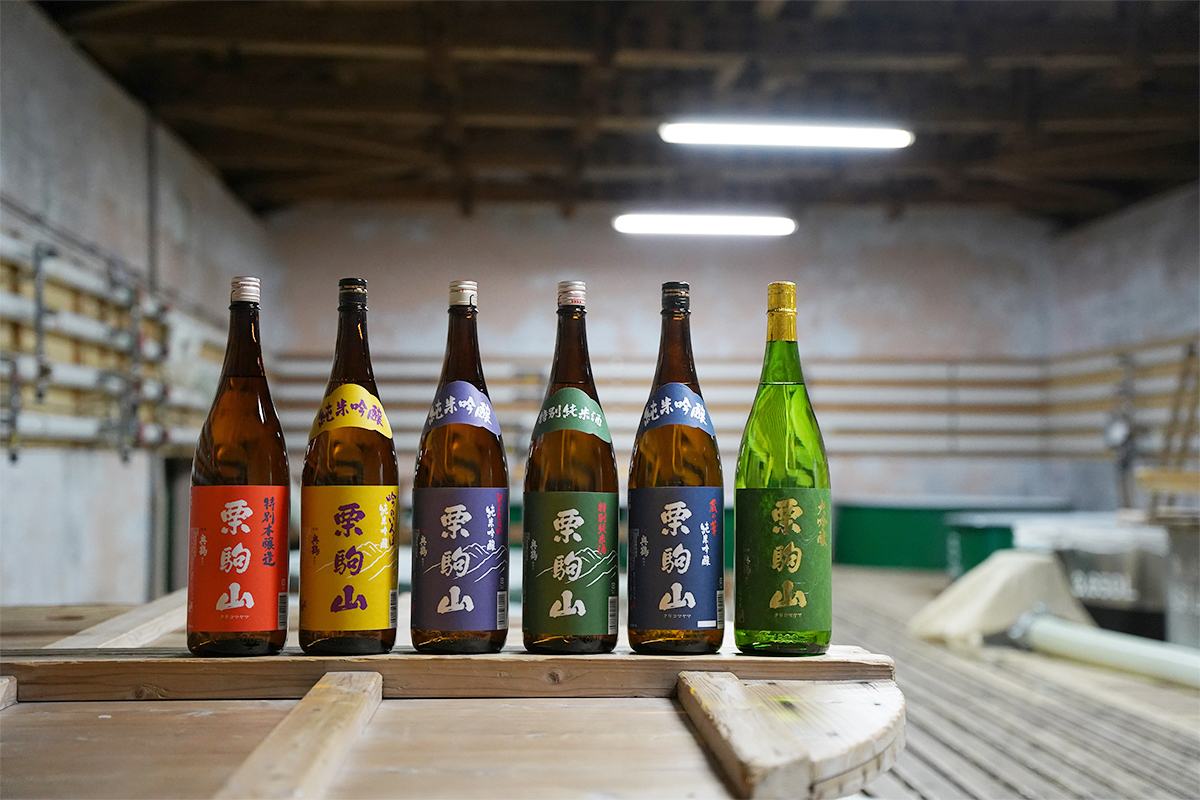 The Life of a Brewery is Good Water
Blessings Born from Mt. Kurikoma
Used for Fresh Saké Brewing
"Rice can be bought from far away and brewers are able to move around from place to place. However, water is always inseparable from the area it is found. That's why I believe the essence of local saké is water," says Yoshihiko Chida, President of the 4th generation brewery. The name of the brand "Kurikomayama", which debut in 1975, was selected to reflect that the blessings of water originate from the famous peak, Mt. Kurikoma. The mountain's underground water is very soft, clear and has a sharpness to it. The quality of the water suits the saké brewing that President Chida strives for: "Fresh and refreshing."
Collecting of Precise Data
Creating a Saké Quality without Faults
Kurikomayama has a well-established reputation with saké fans because of its low number of faults and the fact it is made with exact specifications. One of the reasons is detailed data management and collection. Also, the brewery was the first in the prefecture to introduce equipment to control the main fermenting mash's temperature in increments of 0.1℃. Mr. Chida says that he keeps collecting numerical data such as the time and weight of rice during water absorption and steaming as a way to manage raw ingredients.
"Intuition and experience are important, but if you rely on them alone, saké brewing will not be consistent. To make highly reproducible saké, objectively supporting data is very important. We will write down all numerical values as well as my feelings during observations so that they will help us again next year."
President Chida is focused on creating his image of the perfect saké. When asked what his motivation for saké brewing is, he replied, "The number one reason is for the pleasure of patrons at pubs and saké shops. I want them to say "Local Kurikomayama saké is the best!" That is why I make saké I think others will enjoy," Chida concludes with a broad smile.
Products


Recommended Products
Kurikomayama Tokubetsu Junmai

A saké that goes well not only with Western or Japanese cuisine, but a wide range of dishes. The aroma and taste of the saké can still be enjoyed thoroughly while eating.

Alcohol content:15% Alc./vol.
Rice-polishing ratio:55%
Rice type:Sasanishiki

Kurikomayama 'Kuranohana' Junmai Ginjo

Alcohol content:15% Alc./vol.
Rice-polishing ratio:50%
Rice type:Kuranohana

Kurikomayama Junmai Ginjo 45%

A saké with a light taste and the gentle aroma of apples.

Alcohol content:15% Alc./vol.
Rice-polishing ratio:45%
Rice type:Hitomebore
Information


Brewery Information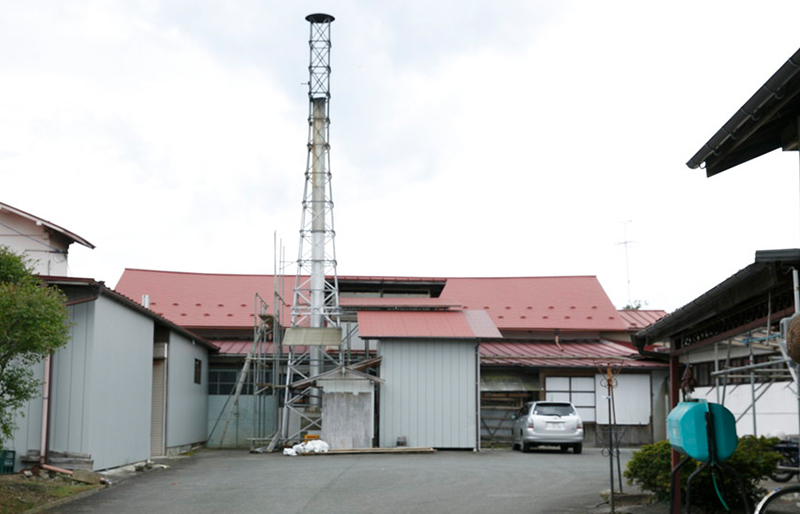 Chida Shuzo
63-1 Hatakenaka, Nakanokita, Kurikoma, Kurihara, Miyagi, Japan 989-5351
Inquiry:
Tel : 0228-45-1024
Founded in 1920. Yujiro Chida, who was a farmer and koji brewer in the Kannari neighborhood of Kurihara City, took over the brewery in Uguisuzawacho neighborhood and started brewing. The initial brand was "Okutsuru." The brewery was relocated to Kurikoma Nakano in 1937 in search of a better water supply. The new brand "Kurikomayama" was launched in 1975.