Miyagi Brewery List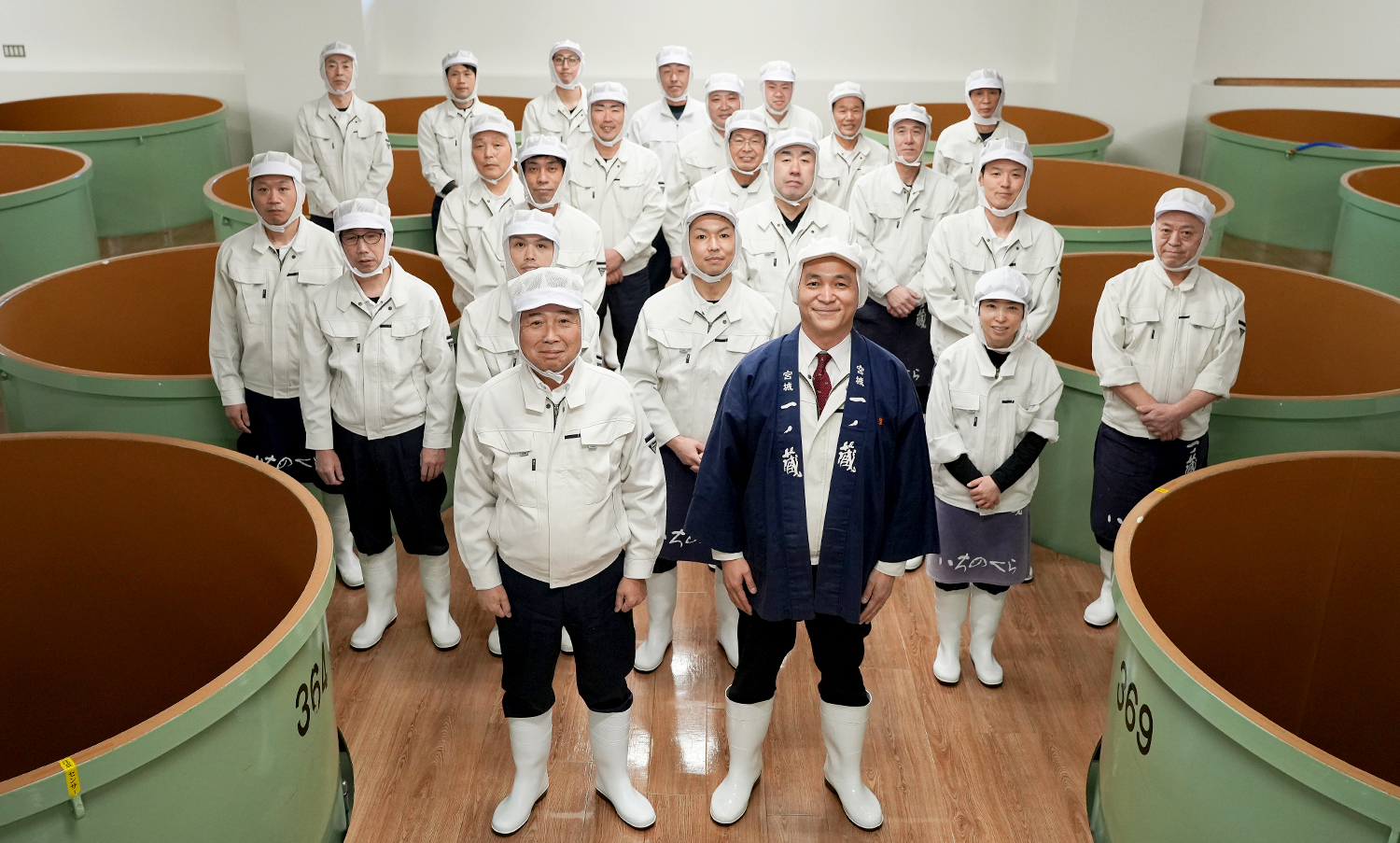 [ Matsuyama, Osaki City ]
Ichinokura Co., Ltd.
Ichinokura
Signature Brands
Mukansa series / Tokubetu-junmai series / Suzune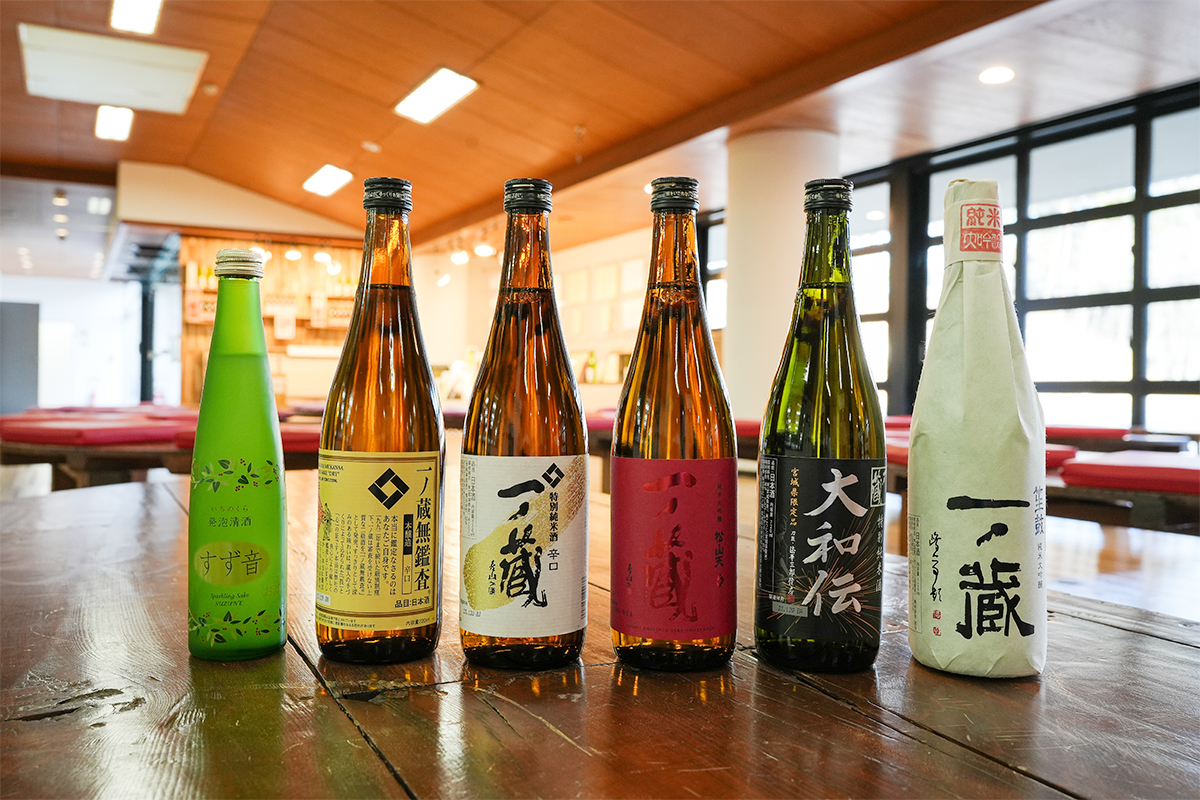 Proud to be Miyagi's Largest Brewer
With a Family-like, Warm Corporate Culture
Continually Creating New Saké with an Open Mind
Ichinokura is located in Matsuyama, Osaki City, a well-known rice-producing region where there is an abundance of high quality groundwater. With a production capacity of 13,000 koku and more than 170 employees, it is the largest brewery in the prefecture. The exterior of the building reminds you of a mechanized factory, but when you enter the brewery, you can see many people. Even today, we still place an importance on making saké by hand to maintain quality and tradition, such as making koji with steamed rice from the koshiki (steaming vat) and maturing koji using koji boxes.
"Saké brewing creates an environment where microorganisms (which perform the essential role of fermentation) can grow comfortably each day. Saké is brewed by hand and finally tasted by the gods," remarks Yasuji Nagai of the marketing department about his thoughts on saké brewing. That's why the brewers start work each morning by praying at the brewery's shrine.

"Manufacturing means making something by humans for humans," says Master Brewer Toyohiko Kadowaki. When it comes to saké, not only skill and technique, but feelings and intuition are also important.
The brewery's flexible and forward-looking approach has emerged from the company's warm, family-like culture. In 1977, when the saké tax system had a discrepancy between the classification of saké and saké quality, Ichinokura introduced the "Mukansa Honjozo (R)" ("mukansa" means "not evaluated" or "non-inspected") saké. At that time, brewers were to submit their saké for evaluation for a grading of "First Class" or "Special Class." The higher rating helped increase the reputation of the saké, but it also resulted in the brewery paying higher taxes on their yields, forcing the brewers to pass on expenses to consumers. Ichinokura sold their new saké without evaluation to consumers so they could enjoy good saké at low prices. In addition, with the aim of revitalizing the Japanese saké industry, the brewery has been developing low-alcohol saké for more than 30 years, and have introduced innovative products such as Himezen and Suzune. Ichinokura has managed to attract new fans that did not consider themselves saké-lovers.
Safety and Peace of Mind are the Foundations of Delicious Taste
Promoting Natural and Environmental Conservation with Rice
Ichinokura has placed great importance on coexistence with nature and regional development as one of their founding principles. Except for Yamada Nishiki, which is used for saké like Daiginjo, local rice such as "Kuranohana," "Sasanishiki" and "Hitomebore" are used. The Matsuyama Town Saké Rice Research Group, in collaboration with local contract farmers, is developing rice varieties suitable to saké brewing. The agriculture initiative was established by Ichinokura to actively cultivate environmentally-friendly rice.
Products


Recommended Products
Ichinokura Tokubetsu Junmai Saké "Dry"

Light and smooth type. Dry grain and steamed rice aroma with touch of minaral. Refreshed dry saké with well-rounded taste. Serve chilled and warm.

Alcohol content:15% Alc./vol.
Rice-polishing ratio:55%
Rice type:Sasanishiki/Kuranohana

Ichinokura Mukansa Honjozo Saké "Extra Dry"

Light and smooth type. Moderate aroma of grain, cream nuts and mint. Very dry saké with crisp acidity, balanced sabory flavour with mild finish. Served chilled or warm. "Mukansa" means "without evaluation"

Alcohol content:15% Alc./vol.
Rice-polishing ratio:65%
Rice type:Toyonishiki etc.

Ichinokura Sparkling Saké "Suzune"

A sweet and stylish sparkling saké made strictly from rice only. Silky and delicate bubbles in Suzune are made during the secondary fermentation. Its taste is complex yet very fresh and mellow. It has a perfect balance of sweetness and sourness.

Alcohol content:5% Alc./vol.
Rice-polishing ratio:65%
Rice type:Toyonishiki
Information


Brewery Information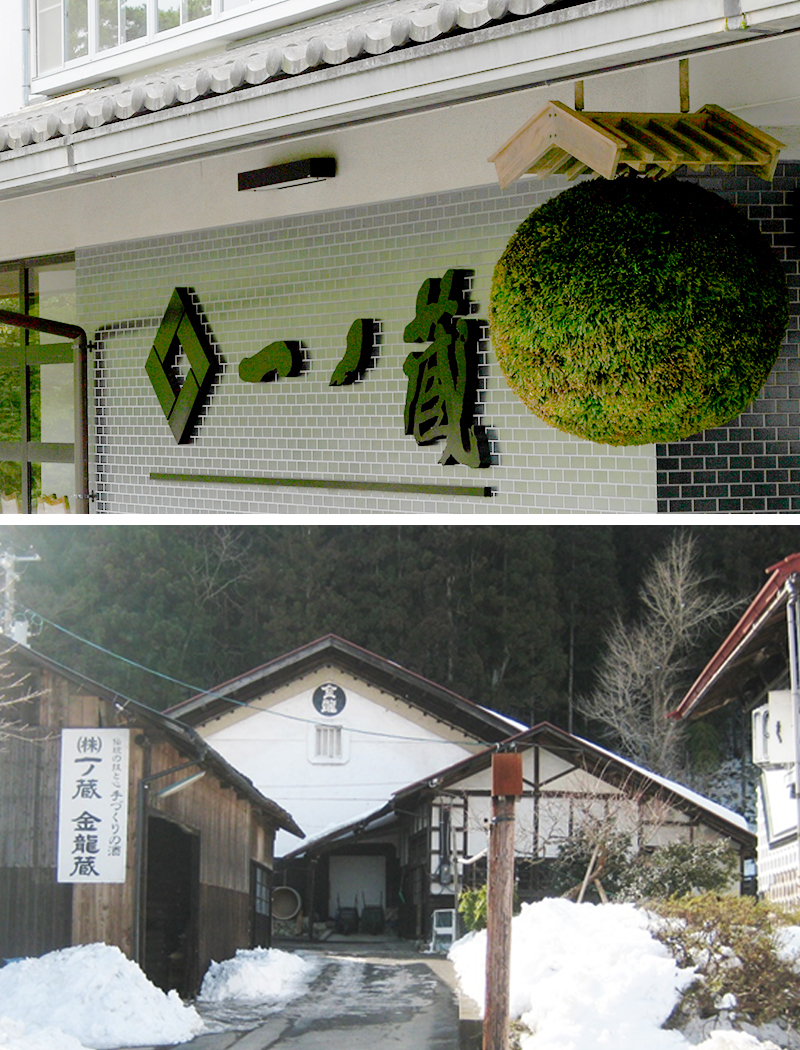 Ichinokura Co., Ltd.
Okeyaki-14 Matsuyamasengoku, Osaki, Miyagi, Japan 987-1304
Inquiry:
Tel : 0229-55-3322
In 1973, Ichinokura was founded by four breweries: Asami, Kachiki, Sakurai and Matsumoto. In 1977, "Mukansa Honjozo Karakuchi" was launched as a second-class saké and became a huge hit. In 1983, Ichinokura Saké University was opened to share the joy of saké. In 1988, low-alcohol saké "Himezen" was launched, followed by the sparkling saké "Suzune" in 1998. In 1993, new company facilities and a brewery building were completed. Since 1994, we have been actively involved in community contribution activities such as "Brewery Festivals" and "Ichinokura Microorganism School."
Brewery Tour

Available
Brewery Event
Information
Ichinokura Saké University (end of March, 2 days, 1 night), Ichinokura Brewery Festival (end of April), Ichinokura Microorganism School (end of July, target is 5/6th grade elementary school students), Ichinokura Tanoshimu-kai (Apr: Osaka, May: Sapporo, Jun: Fukuoka, Oct: Nagoya, Nov: Tokyo)