Miyagi Brewery List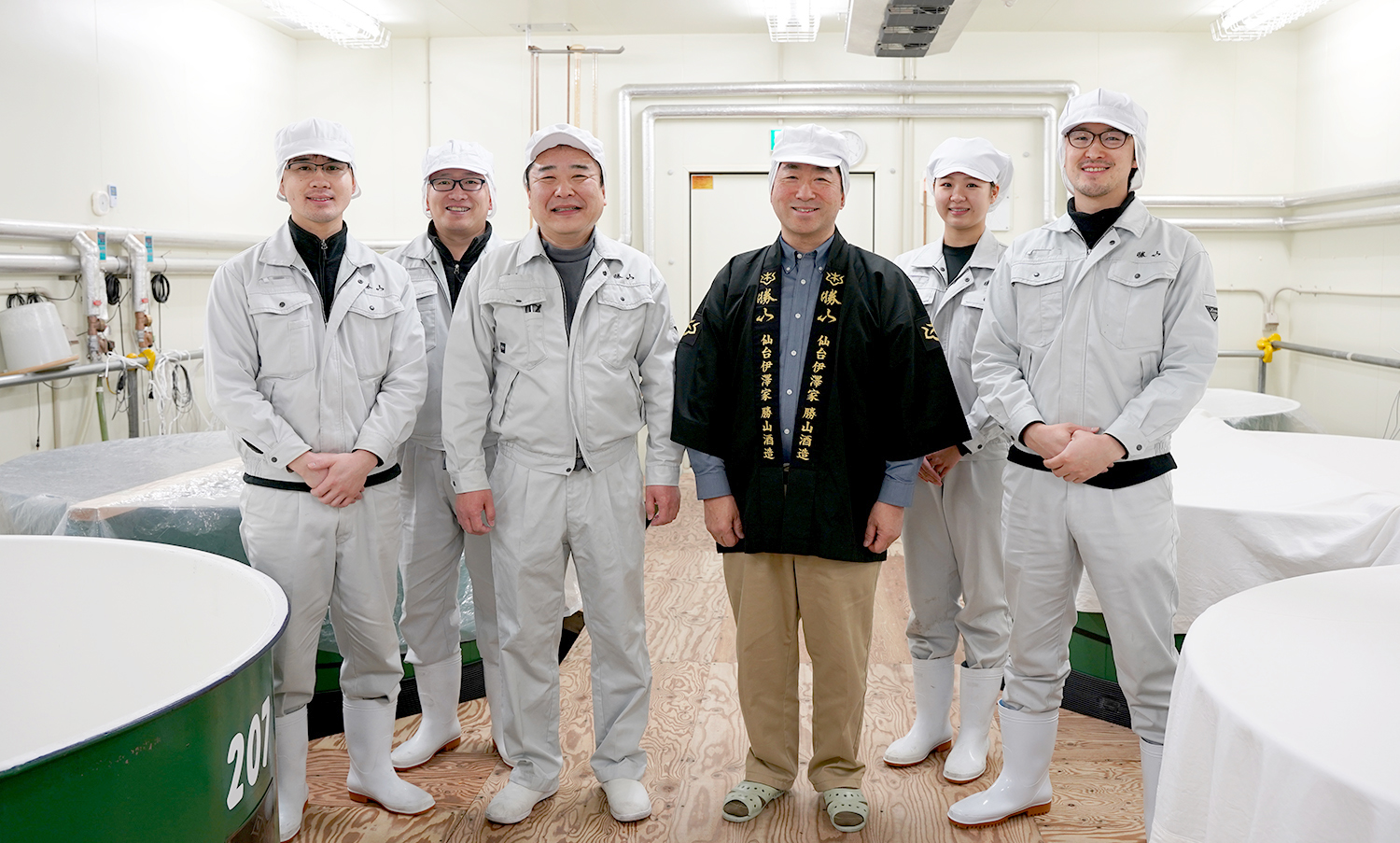 [ Izumi Ward, Sendai City ]
Katsuyama Supreme SAKE Co.,Ltd.
Sendai Isawake Katsuyama Shuzo
Signature Brands
Katsuyama / Sensho-Masamune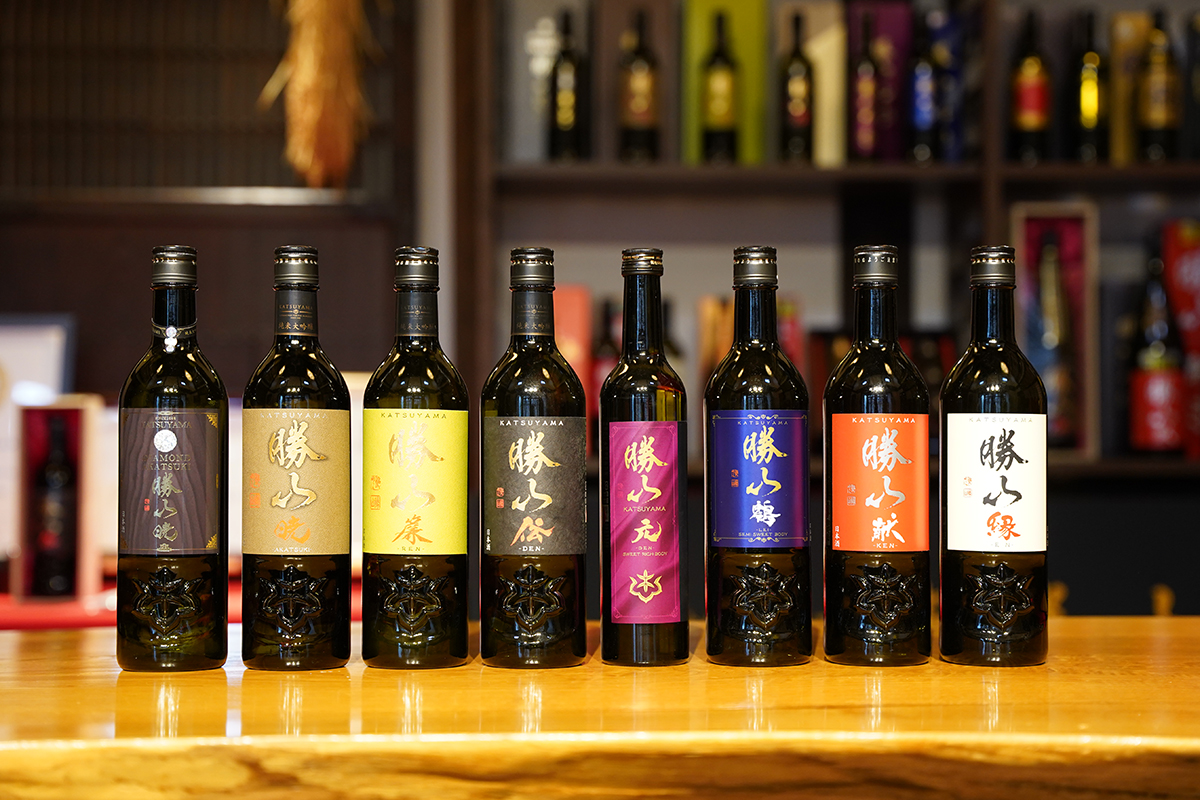 The Sendai Feudal Lord's Brewery Aims at "Developing New Ideas Based on the Studying of the Past."
Brewing Saké for the Next Generation.
"The aim is to make the most of the umami taste from the rice, while also having a smooth and clear taste. We strive to make the best-tasting junmai saké possible."

This explanation by Mr. Heizo Isawa, 12th generation brewer and Chairman of the Board, highlights the concept of "Daté no-dono Saké," ("Daté Style Saké") which is expressed not only in Japan but also around the entire world.
Small Batch Luxury Saké Meticulously Made Once a Week
A key component of the brewery's production is "pressing with a centrifuge." Although expensive, it was necessary to make the saké the company desired, which was saké at the highest purity created along with a strong, matured mash. Akatsuki, which is made using the centrifuge, has a reputation not only for the price of 10,000 yen for a standard 720ml bottle, (30,000 yen for Diamond Akatsuki), but also for being a refined saké with a rich taste, described as "a saké like no other made before."
The brewery environment was created to incorporate the latest technology while also taking advantage of human skills and sensibility. Once a week, toji Mitsuaki Goto, who began as a regular company staff, presses the saké him and his team laboriously prepare and care for every day only after all the brewers are satisfied.
Products


Recommended Products
KEN Junmai Ginjo

The superb balance of slightly dry and mild acid tastes and well rounded after taste make it an excellent choice for meals prepared to bring out the best in carefully selected ingredients.

Alcohol content:16% Alc./vol.
Rice-polishing ratio:50%
Rice type:Yamadanishiki100%

DEN Junmai Daiginjo

A junmai daiginjo at the pinnacle of traditional saké brewing, it features a fruity aroma and distinct rich flavors.
The crisp and clean umami stands out clearly and lingers as a distinct after taste.

Alcohol content:16% Alc./vol.
Rice-polishing ratio:35%
Rice type:Yamadanishiki100%

SENSHO MASAMUNE Junmai Daiginjo

Best Yamadanishki Saké Award at Kura Master 2020.
This elegant saké features a gentle,clean nose and smooth drinkability,with a flavor that expands into a soft and supple fullness.

Alcohol content:16% Alc./vol.
Rice-polishing ratio:50%
Rice type:Yamadanishiki100%
Information


Brewery Information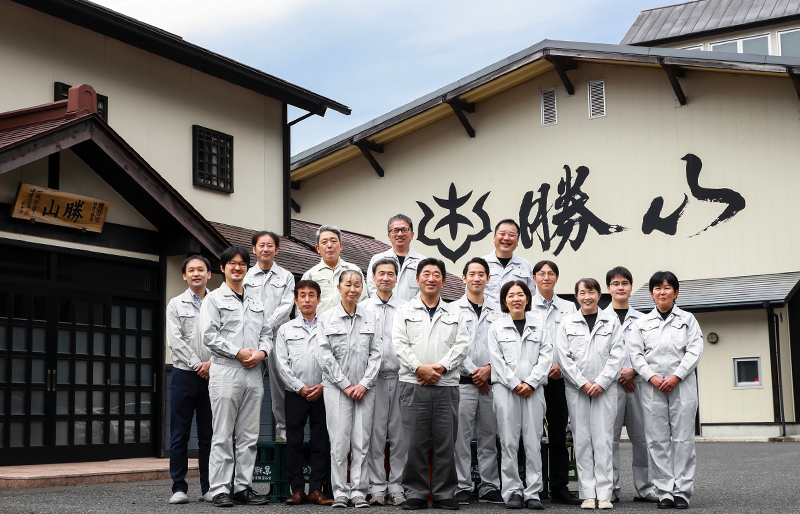 Katsuyama Supreme SAKE Co.,Ltd.
25-1, Aza-Futamata, Fukuoka, Izumi-ku, Sendai, Miyagi 981-3225
Inquiry:
Tel : 022-348-2611
"Katsuyama" was founded in 1688. There are two origins of the name. The name Katsuyama literally means "Mt. Victoria." The word katsu means victory, or outstanding excellence, while yama (mountain) indicates greatness, or a large immovable presence, making it a highly auspicious name. Another theory is that Katsuyama Brewery expresses the gorgeous samurai-inspired "Katsuyama-mage" hairstyle that was popular among women in the early Edo period. In 1857, Katsuyama was appointed as the official brewery to serve the Daté clan. Shozankan, a building used as a reception hall adjacent to the original brewery, has been heavily used since it was designated as a royal family accommodation in the Taisho period (1912-1926), but it burned down in the war. It was rebuilt in 1991.