Miyagi Brewery List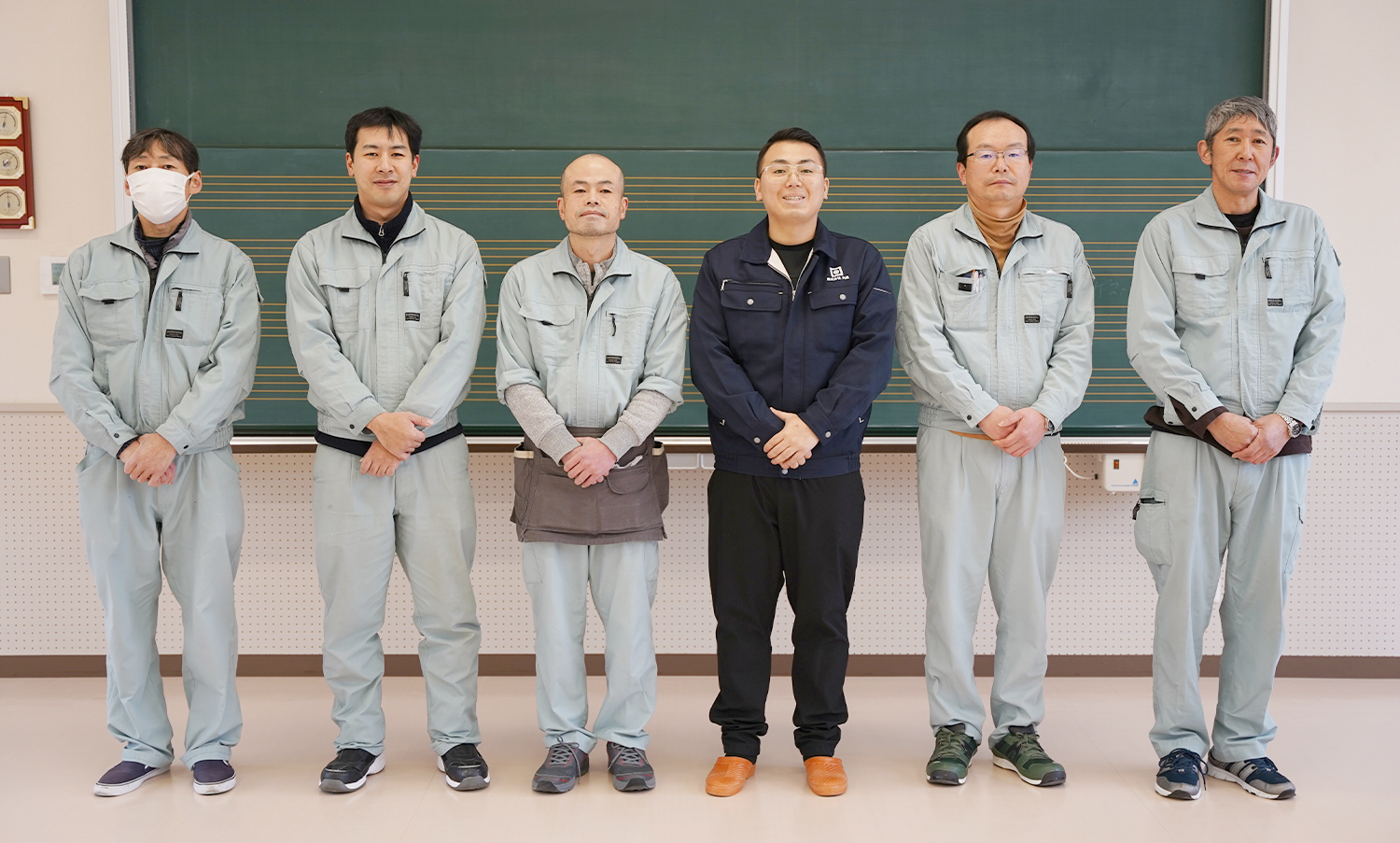 [ Sakanamachi, Kesennuma City ]
Kakuboshi
Kakuboshi
Signature Brands
Kinmonryogoku/Tomoshibi/Mizutoriki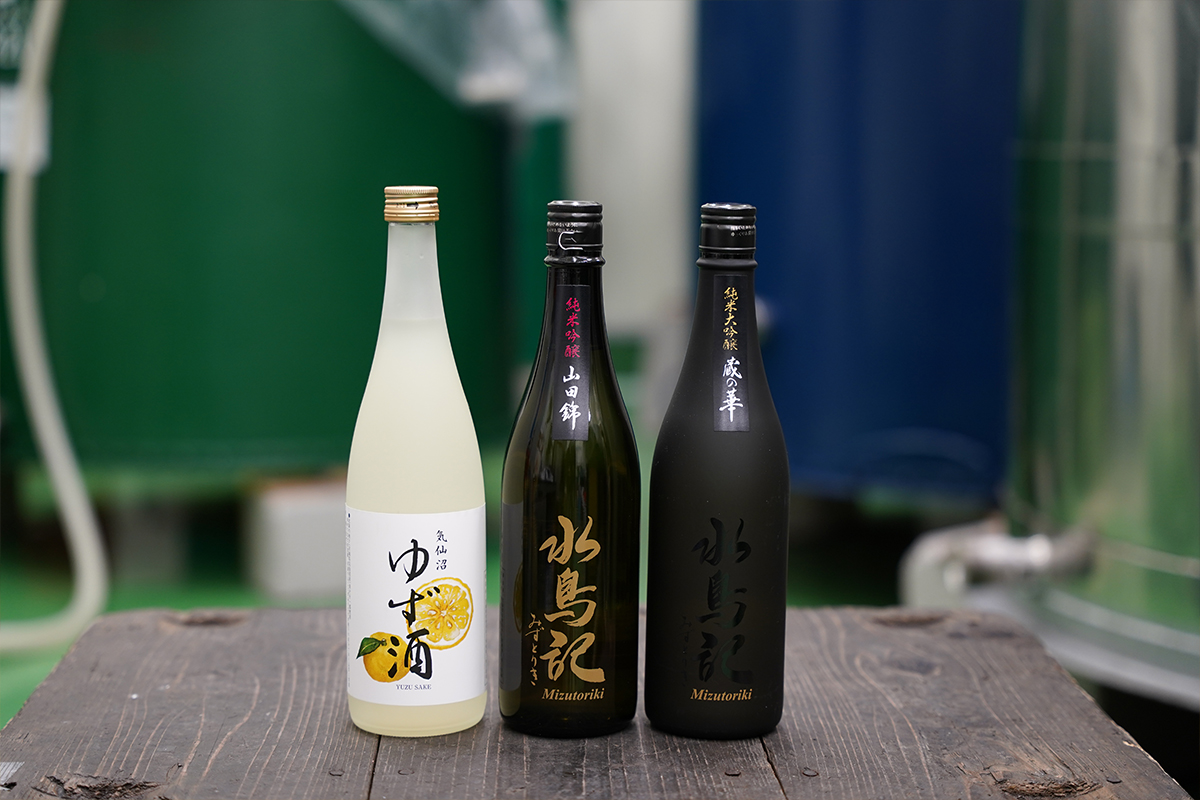 Making Saké with Locals to Create Good Times with Friends
In 1906, head of the Saito family, Tahei Saito, made a wish to safely brew saké by using a sacred mirror. A morning star was reflected from the mirror into a cup filled with saké. The brewery is named "Kakuboshi" ("horn-shape projection of a star") after this auspicious occasion. The story continues to be passed down to this day.
Current President Kaichiro Saito, explains the characteristics of Kakuboshi's saké as: "The aroma and taste are not too prominent, and when combined with fresh seafood, the saké won't overpower the taste of the fish, yet its essence can still be experienced."
He adds, "I want you to be able to drink our saké casually while relaxing somewhere. Nothing makes me more grateful than having others happily drink our saké." These are the words of a prideful long-established brewery that has progressed through cooperation with locals.
Guided by the "Stern Light"
Aiming to Ship Nationwide
In the Great East Japan Earthquake, the head company office building, which is a Registered Tangible Cultural Property of Japan, was completely destroyed by the tsunami. The production warehouse located on a slightly elevated area escaped the tsunami. There two surviving mash tanks of sake were to be pressed in a few days. Since the power was out, it took about two weeks to press the saké by using a large generator.
The finished saké named "Tomoshibi" ("Stern Light") received orders from around the country, selling out in just about 2 months. Saito recalled, "I desperately wanted to deliver saké that survived the unprecedented disaster to somebody."
Before the disaster, 90% of Kakuboshi's saké was sold locally, but 80% of its customers were affected by the disaster. In the midst of uncertainty, we asked ourselves "Will we still be able to continue working here?" There are many liquor stores and restaurants that purchased Kakuboshi saké for the first time after the earthquake, realized its high quality, then regularly ordered it.
Kakuboshi continues brewing saké in anticipation for when real recovery is realized. That is when the economy of Kesennuma comes back and confidence returns in the brand by it gaining a high reputation in the metropolitan area.
Products


Recommended Products
Kinmonryogoku "Kikaku" Junmai Daiginjo

This is the junmai daiginjo genshu saké Kakuboshi brewery regularly enters into saké appraisal contests. It features a rich aroma with a mature and rounded taste.

Alcohol content:16.5% Alc./vol.
Rice-polishing ratio:40%
Rice type:Yamadanishiki

Mizutoriki Kuranohana 44 Junmai Daiginjo

By using Kura no Hana saké rice and the yeast "Honofuku 21," both developed in Miyagi Prefecture, we have created a saké with a gorgeous aroma and a refreshing aftertaste.

Alcohol content:16.5% Alc./vol.
Rice-polishing ratio:44%
Rice type:Kuranohana

Mizutoriki Yamadanishiki 55 Tokubetsu Junmai

By using Yamada Nishiki rice from Hyogo Prefecture and "Honofuku 21," a yeast developed in Miyagi Prefecture, we were able to create a saké with a gorgeous aroma and a range of tastes that are typical of junmai saké.

Alcohol content:16.5% Alc./vol.
Rice-polishing ratio:55%
Rice type:Yamadanishiki
Information


Brewery Information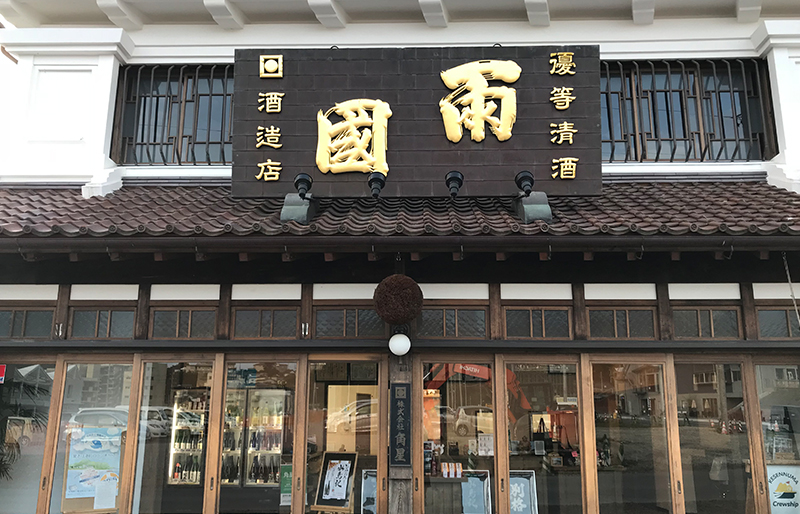 Kakuboshi
2-1-17 Sakanamachi, Kesennuma, Miyagi, Japan 988-0013
Inquiry:
Tel : 0226-22-0007
Taihei Saito, the 14th generation of Saitoya (Saito Shop), which had been doing business in fabrics, vinegar and koji production and sales, and salt wholesaling, started brewing doburoku (unrefined saké) in Orikabe Village, Iwate Prefecture in 1906. Two years later the factory was relocated to Kesennuma (Ota area). After a large fire in 1929, the company headquarters was rebuilt at the same location in Sakanamachi the following year. It was designated as a Registered Tangible Cultural Property of Japan in 2003.
Brewery Tour

Available
(Reservation required. 1 group of up to 10 participants. Offered January~March, Mon-Fri.)
Brewery Event
Information
Making saké with local rice. (You can participate each time, from spring rice planting within the city's farmlands to the tasting event the following next year.)