Miyagi Brewery List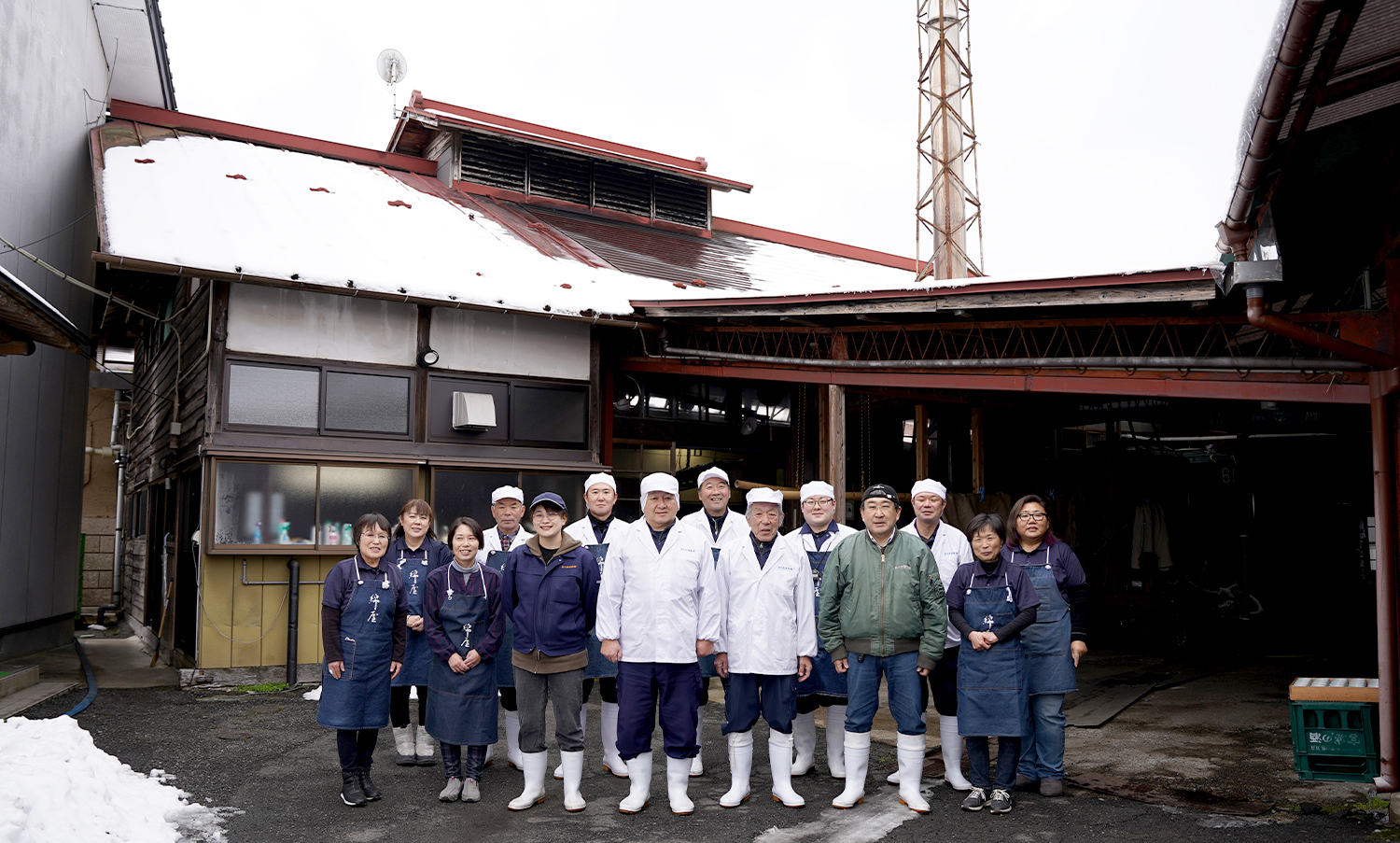 [ Ichihasama, Kurihara City ]
Kanenoi Shuzo
Kanenoi Shuzo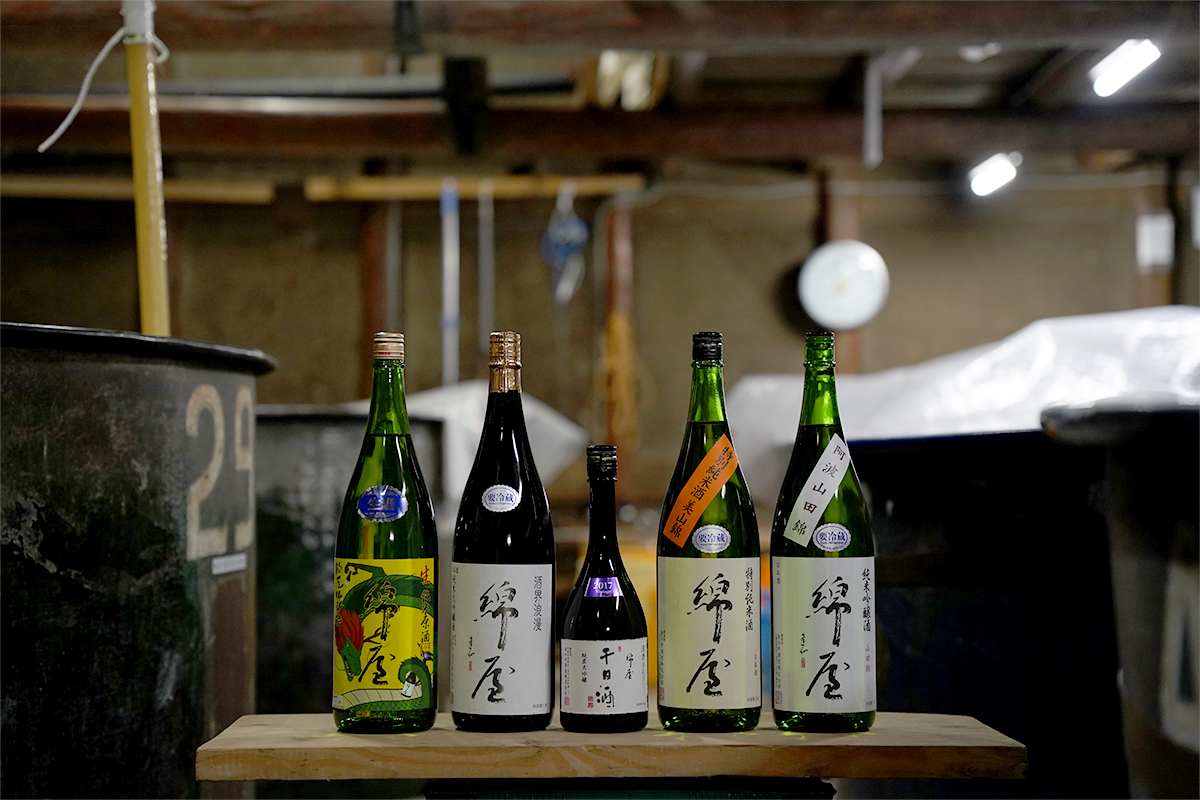 Pure "Kozo Sansui" Water
Rice from All Over Japan
Saké that Matches Ingredients
"Wataya," a saké brand loved by fans throughout Japan, first debuted in 1996. The 4th generation president, Motonori Miura, who had just taken over the brewery, focused on saké that matched with meals in a time when the concept of "saké pairing" had not yet been established in the saké industry. "Wataya is a beautiful saké with a slightly high acidity and a sweetness derived from rice. Its taste is in harmony with dishes made with dashi (stock derived from fish and kelp)."
"Wataya," which initially was not accepted by sellers in Miyagi, kicked-off in the Kinki region and the Tokyo metropolitan area after a deal with a top alcohol seller in Osaka.
Miura explains, "I stayed for a long time and thoroughly studied the market in Osaka. I learned how to find a market that suits the quality of my company's saké."
Contract Farmers Nationwide
Cooperate and Build Skills with Local Farmers
The brewery is particular about using pure water to make "Wataya." A special water called "Kozo Sansui," ("Mountain Water of the Little Priest") which is drawn from mountains 3km away from the brewery, is said to have "a high hardness and be suitable for small fermentations yet produces a soft texture in the final product."

One of our commitments is diversity of saké rice. We contract rice with farmers nationwide, including Awayamada Nishiki in Tokushima and Omachi in Okayama, while also focusing on brewing saké with locally grown rice. Yamada Nishiki at Sato Farm (Ichihasama, Kurihara), Toyonishiki at Nagasaki Kogen Farm (same location), and Kurosawa Rice in Wakuya Town. All of the saké made from those rice varieties bear the names of rice farmers.

"Saké brewers and rice farmers are one and the same. It is important to make relationships with people who are serious about growing rice."

Close cooperation and skill development between Kanenoi Shuzo and farmers has led to increasingly higher expectations to make even better saké.
Products


Recommended Products
Wataya Miyamanishiki Tokubetsu Junmai

A saké which easily matches a variety of dishes.

Alcohol content:15% Alc./vol.
Rice-polishing ratio:55%
Rice type:Miyamanishiki

Wataya Yamadanishiki Junmai Ginjo

A junmai ginjo saké with a good balance of refreshing acidity and umami.

Alcohol content:15% Alc./vol.
Rice-polishing ratio:55%
Rice type:Yamadanishiki

Wataya "Sennichi-Saké" Junmai Daiginjo

A luxurious saké brewed with Yamada Nishiki rice polished to 35% then slowly aged at low temperature for 1,000 days.

Alcohol content:16% Alc./vol.
Rice-polishing ratio:35%
Rice type:Yamadanishiki
Information


Brewery Information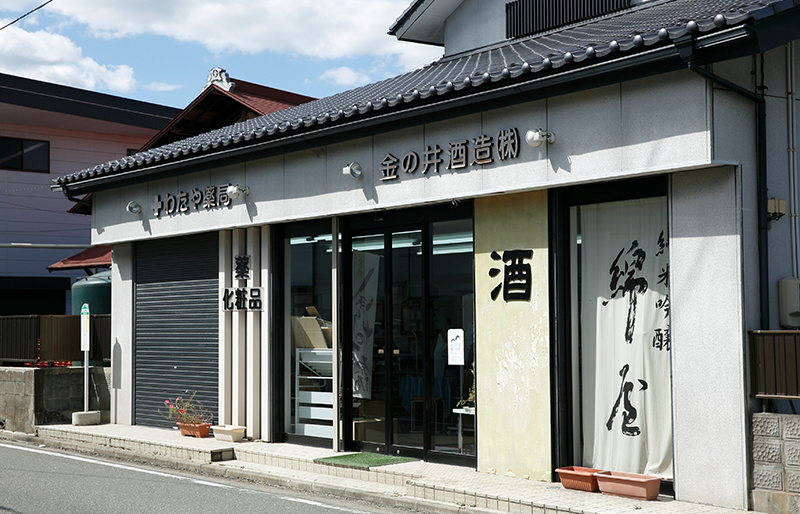 Kanenoi Shuzo
1-1 Kawaguchimachi-Ura, Ichihasama, Kurihara, Miyagi, Japan 987-2200
Inquiry:
Tel : 0228-54-2115
In 1915, Junkichi Miura, who was in the lumbering business, started brewing saké. The initial brand was "Kanenoi." In 1987, 4th generation Mikinori Miura, the current president, joined the brewery, welcomed a master brewer from the Nanbu Toji guild in 1996, and renamed the brand "Wataya" when they started brewing.