Miyagi Brewery List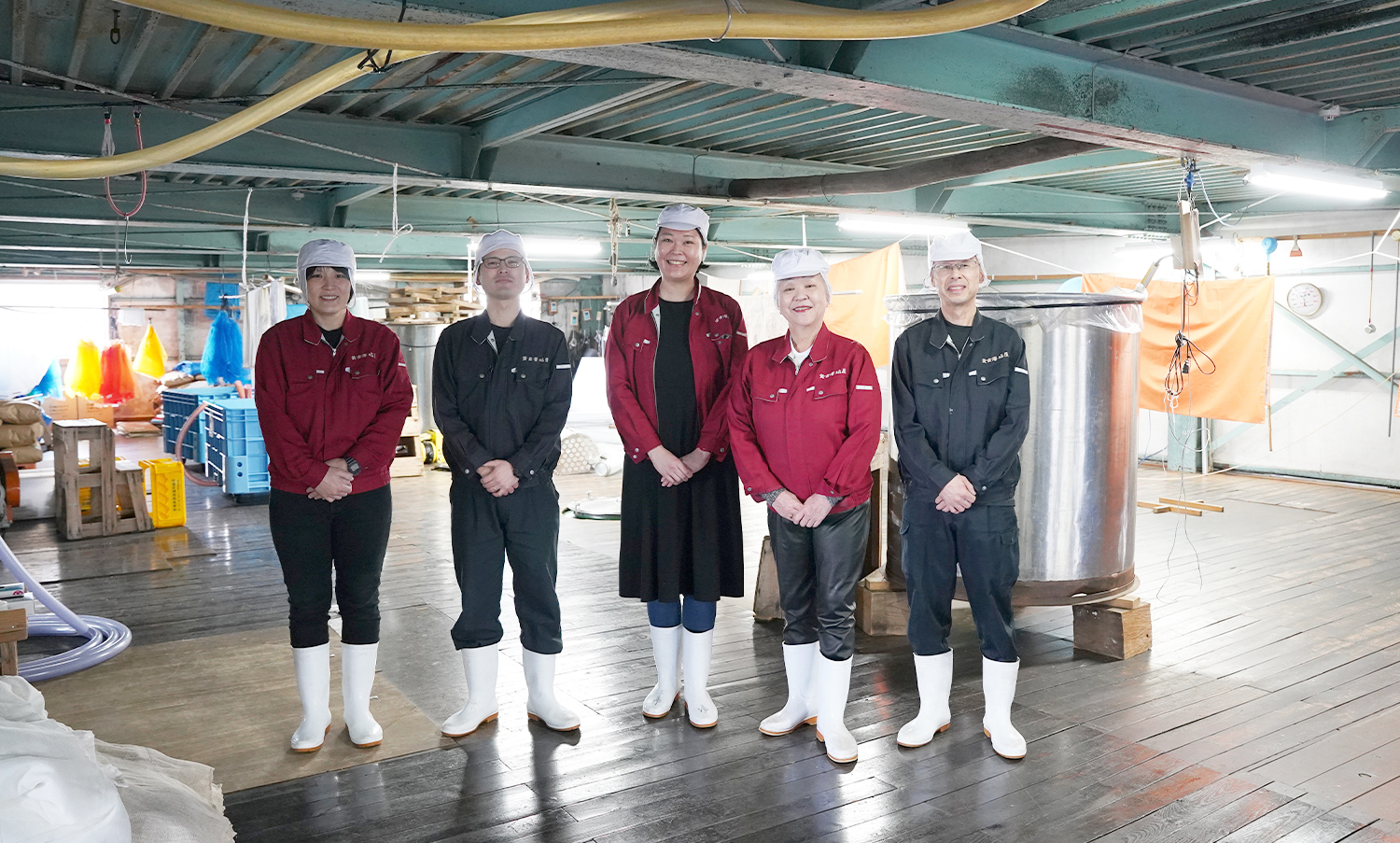 [ Toda District, Misato Town ]
Kawakei Shoten
Kawakei Shoten
Signature Brands
Koganesawa/Tachibanaya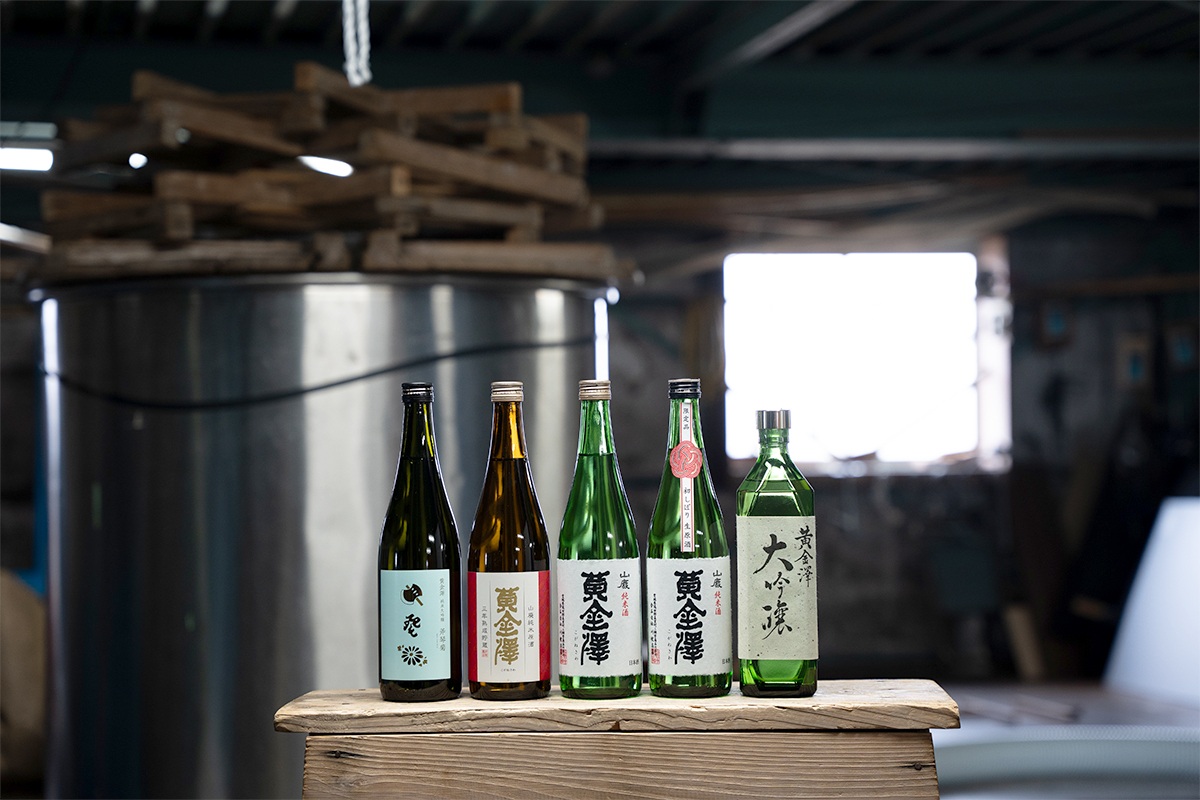 In an Historical Land of Gold
With Traditional Yamahai Saké
Brewing Saké with Deepness
Kawakei Shoten was founded in Wakuya, Japan's oldest gold producing area. The brewery has two signature brands: "Koganesawa," which is named for historical reasons, and "Tachibanaya," which started being made in 1997. "Koganesawa Daiginjo" won a Gold Prize in the "Annual Japan Saké Awards" for the 16th consecutive year from 1997 to 2019. We are a lucky brewery with a deep connection to "gold."
With Hard and Soft Water
We Aim for the Best Fermentation
A unique characteristic of the brewery's saké is that it is made with the "yamahai" brewing method. This is a traditional method of producing the lactic acid necessary for saké brewing using naturally occurring lactic acid bacteria. It takes more time than the common sokujo (quick-brewing) method, but it allows for the yeast to grow healthy and sturdy, and for the fermentation mash to slowly and strongly ferment. According to President Masanao Kawana, the resulting saké is "A saké which has width and depth. Also, since it has no off-flavors, it is a saké suitable for warming (*warming saké draws out the flavors)."
For the best fermentation, we use Kashimadai well water (hard water) for preparing the yeast starter and our own water (soft water) for preparing the fermentation mash, and use our instincts to determine the timing of when to press the saké. "It's important to press saké when the fermentation is fresh. We measure analytics, but it's more like talking to the yeast than scientific timing," says Kawana.
From the autumn of 2012, the President's beloved daughter Yuri joined the brewery and began to help make saké.

"In saké brewing, invisible microorganisms cause visible changes. It is a fascinating mystery. Our saké-making is unchanging like a standard pitch, but I hope our new addition can contribute a change-pitch to take our saké to another level."

President Kawana speaks with confidence while looking at Yuri. The saké brewing of both father and daughter will bring a new change to the saké brewing of Kawakei Shoten and Miyagi.
Products


Recommended Products
Koganesawa Daiginjo

A taste that combines freshness and elegance. Balanced flavor with a fruity acidity.

Alcohol content:16-17% Alc./vol.
Rice-polishing ratio:40%
Rice type:100% Yamadanishiki

Koganesawa Junmai Ginjo

A saké with a pleasant aroma combined with a satisfying soft sweetness and sharpness that goes down smooth. A junmai ginjo that brings out the characteristics of its rice.

Alcohol content:15-16% Alc./vol.
Rice-polishing ratio:50%
Rice type:100% Miyamanishiki

Koganesawa Yamahai Junmai

A yamahai saké with modest acidity. Its fresh and rich flavor can be enjoyed at any temperature.

Alcohol content:15-16% Alc./vol.
Rice-polishing ratio:60%
Rice type:100% Hitomebore from Miyagi Prefecture
Information


Brewery Information
Kawakei Shoten
6-7 Takadama Nigo, Misatomachi, Toda-Gun, Miyagi, Japan 989-4206
Inquiry:
Tel : 0229-58-0333
In 1902, the first generation President Keiji Kawana started brewing using his own rice field in the former Nango Town (now Misato Town). The company name at the time of founding was "Tachibanaya" which is the same as a hardware store the business operated. The brand was called "Kintoki" ("Time of Gold") because the founder of the Kawana family, who ran a hardware store as a merchant of the Wakuya branch of the ruling Date clan, was famous for offering gold for the plating of the Great Buddha in Nara. The brewery was renamed "Koganesawa" because it was near the town's Koganeyama Shrine in Todagun and a river ("sawa").
Brewery Tour

Available
Available (April~September/By reservation. Please inquire for details.)