Miyagi Brewery List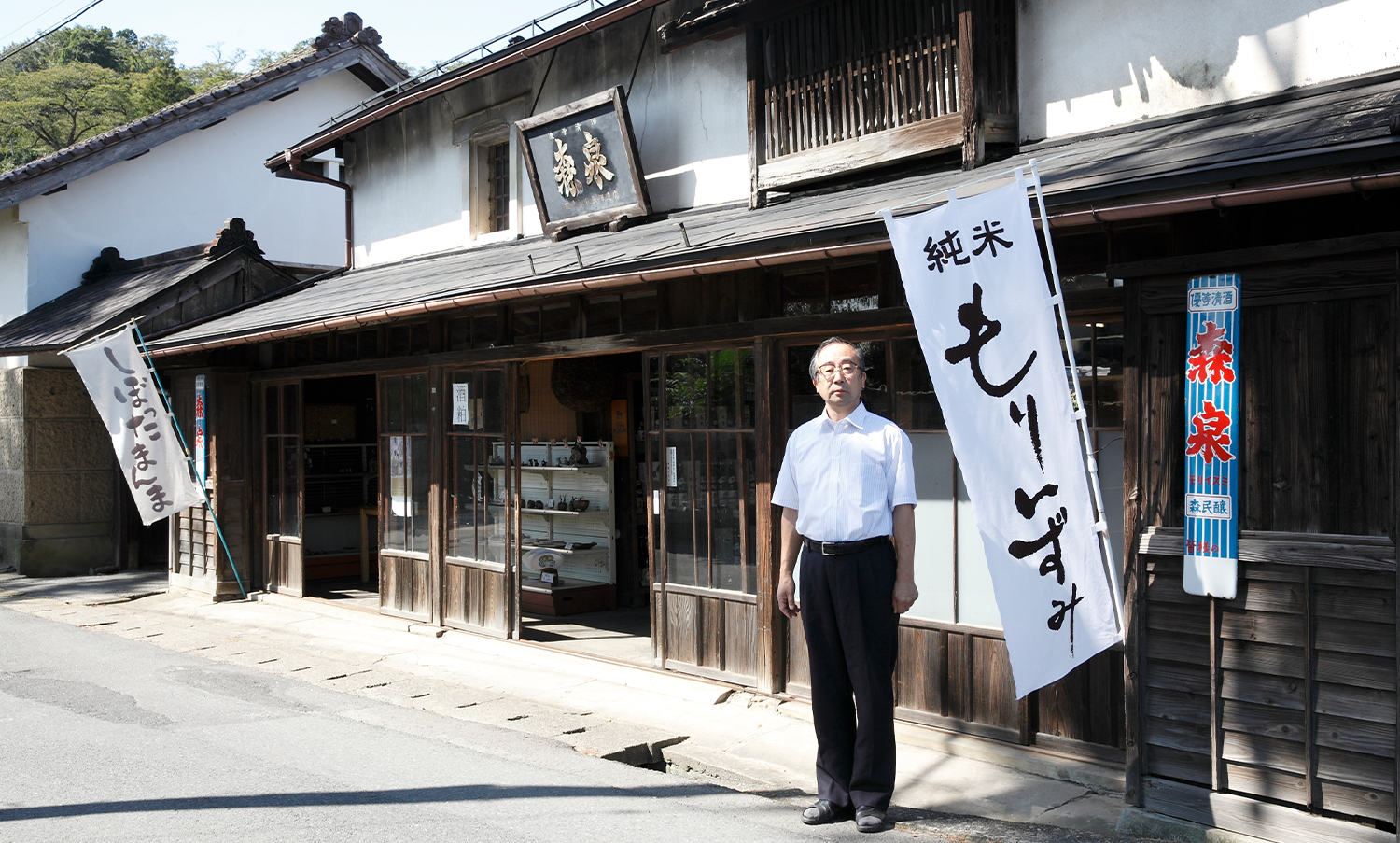 [ Iwadeyama, Osaki City ]
Moritami Shuzoten
Moritami Shuzoten
Signature Brands
Moriizumi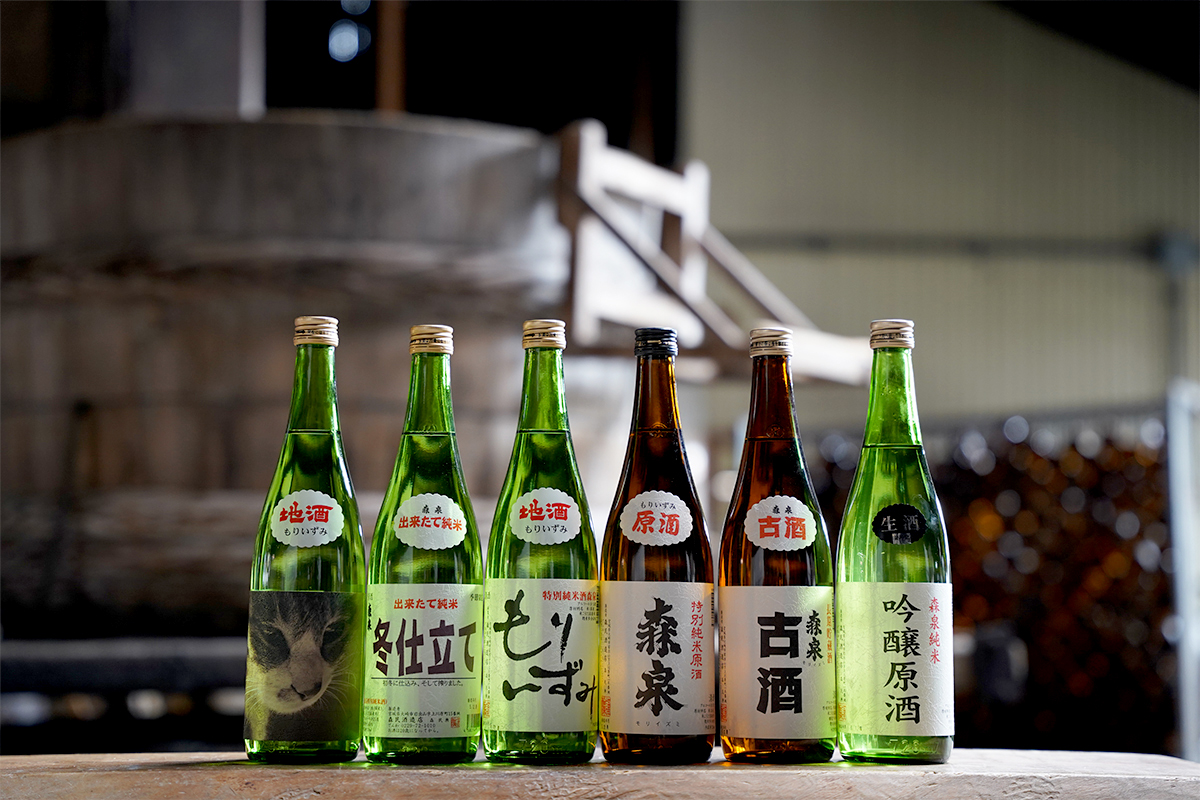 At Iwadeyama Blessed with Water
Silently Alone Confronting
The Spirit of Traditional Saké Brewing
Moritami Shuzoten is located in Iwadeyama, Osaki City, a castle town developed by the Date clan. It is a small brewery dedicated to keeping its stand-alone traditions by 4th generation brewer and president, Minten Mori.

"Before the war, we produced more than 1000 koku of saké. In winter, it was normal for the Nanbu Toji (Nanbu guild master brewer) to bring brewery staff to the brewery and stay overnight while brewing saké. However, with the passage of time, the consumption of saké decreased. Since 18 years ago, every year the toji was asked to reduce the scale of production and was not required to perform such a severe work schedule. Since then, he continues to make his own saké at his own pace."
Brewed from Super Soft Water
A Full-bodied Saké with a Sweet Taste
The Iwadeyama district is a land blessed with spring water from the mountains and underground water from the Eai River, and wells are found everywhere around town.
As Mr. Mori says, "The first generation of brewers moved here in search of famous water." There is still a working well inside the brewery's boiler room where we pump the water for everything from washing rice to brewing saké. The water quality is incredibly soft water with a hardness of just 2-3 degrees. By adding soft water with a low iron content, you can make a mild saké that is gentle and sweet.
"Miyagi saké has a good taste, mostly characterized as "clean, crisp and dry" but our goal is to make a saké that is full-bodied and sweet."
From 1974, we have been working on long-term aging of our saké. Through trail-and-error we make adjustments to find the best quality. Junmai saké is stored at room temperature, and Ginjo saké is aged at low temperature in a refrigerator.
"It is my job to pass on the saké brewing to the next generation," says President Mori, who brews his own saké to reflect the flavor of the Iwadeyama area.
Information


Brewery Information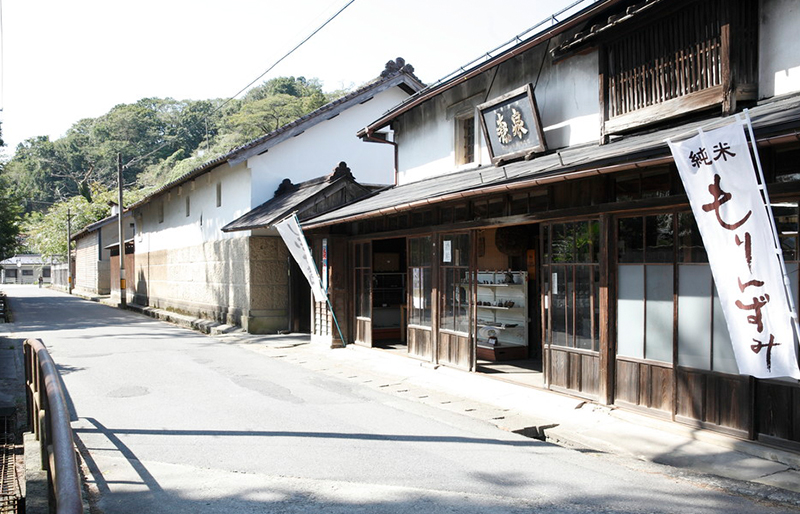 Moritami Shuzoten
15 Kamikawaramachi, Iwadeyama, Osaki, Miyagi, Japan 989-6471
Inquiry:
Tel : 0229-72-1010
Moritami Shuzoten was founded in Iwadeyama, an area blessed with water, in 1883. From around 1995, President Minten Mori, who also serves as toji, continues to make saké. Adjacent to the premises of the brewery is the "Former Yubikan and its Garden," a learning center for the Iwadeyama Date clan during the Edo period, but the main building collapsed due to the Great East Japan Earthquake. Currently it is undergoing restoration work.
Brewery Tour

Available
(Reservation required. Please inquire by phone. Closed Wednesdays.)
Brewery Event
Information
Along with the brewery tour, you are able to visit the "Showa Retro-kan" (Showa Period Museum).