Miyagi Brewery List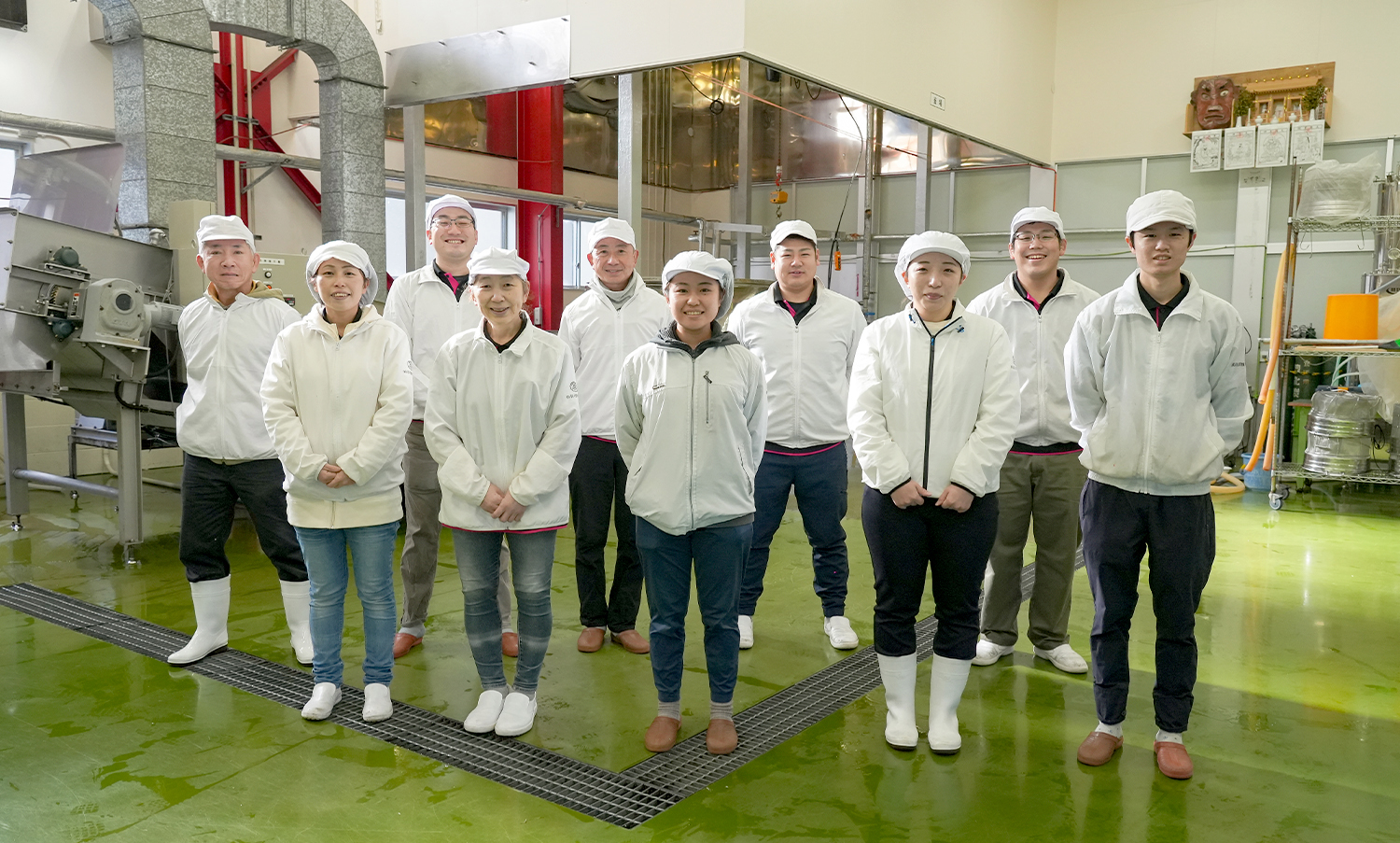 [ Sanbongi, Osaki City (Brewery located in Kawasaki Town, Shibata District) ]
Niizawa Brewery
Niizawa Brewery
Signature Brands
Hakurakusei/Atagonomatsu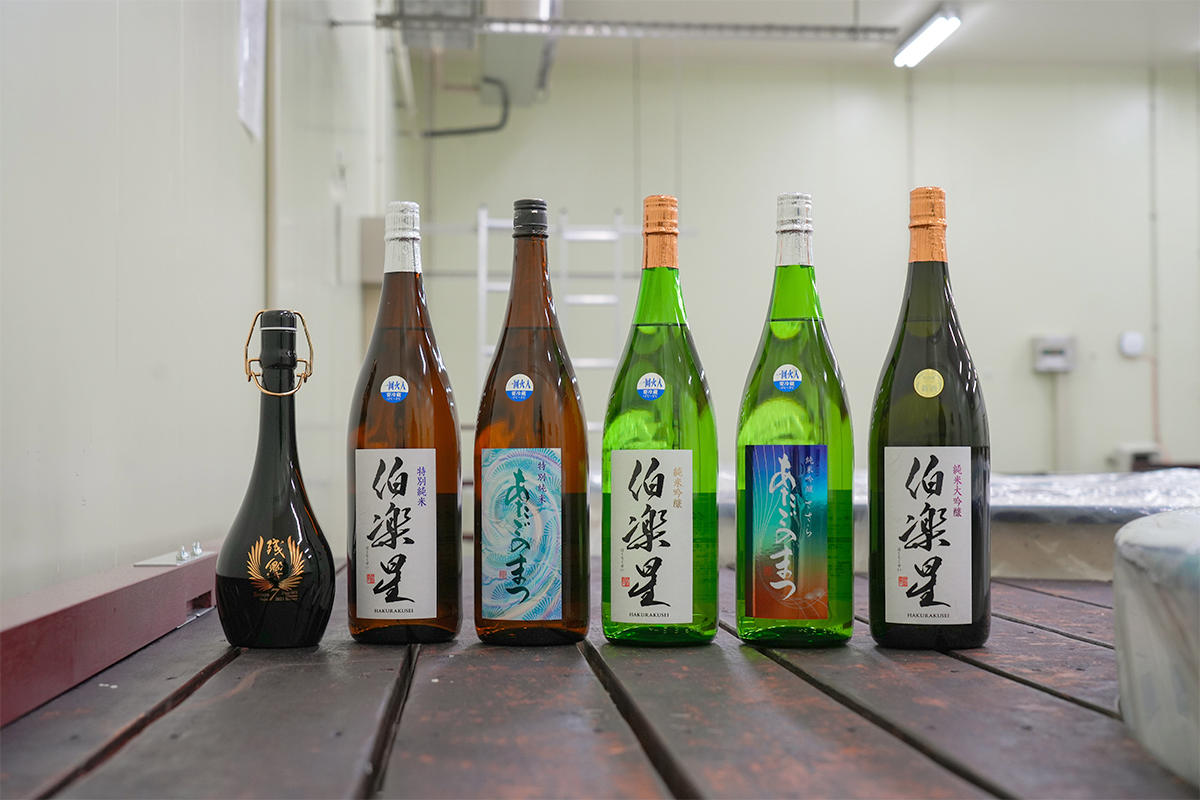 Day by Day the Warehouse and Workers Evolve
Brewing Under Watchful Eyes
The Ultimate Saké to Pair with Food
Niizawa Brewery, which has been brewing saké for about 140 years in Sanbongi, Osaki City, was completely destroyed by the Great East Japan Earthquake in March 2011.
However, Mr. Iwao Niizawa, which acts as President and Master Brewer, was quick to act. In July 2011, the company decided to relocate the manufacturing facilities, brewing saké once again in November 2011 in Kawasaki Town, located on the prefectural border with Yamagata Prefecture. President Niizawa reflects about the decision to move by stating, "I feel like I made the best decision among the available options. I was very nervous but also very determined to move forward."
The Evolution of "Hakurakusei"
A Strong-willed and Beautiful Saké
One of the things we have been working on since the relocation was the enhancement of facilities. Rice steamed in a kettle that can adjust the temperature in increments of 0.1℃ comes out silky smooth and hot to the core, with a sweet aroma. And the texture of the koji made of steamed rice is surprisingly light. "It is light and springy when held. This is the best koji we make," says Niizawa with a charismatic look.

How did the new environment in Kawasaki Town affect the signature label "Hakurakusei?"
"It's definitely a better saké, no doubt. The saké's signature characteristic is, of course, its ability to be paired with food extremely well, but there is also a delicate sturdiness throughout." says Niizawa, filled with pride.
President Niizawa says that Niizawa Brewery seems to have gone at a full throttle pace since the disaster without a break, but he still wants to do more. "I'm just doing what I couldn't do in Sanbongi. I enjoy making saké and I'm happy to be able to do what I want to do. It's fun to come up with ways to make the quality of saké better and better."
Products


Recommended Products
Hakurakusei Junmai Ginjo

Our flagship saké that best represents our Brewery's theme of the ultimate food saké. A saké brewed to bring out the best in the food it is paired with. Light aromas of banana and a refreshing acidity are this saké's main characteristics. This is the model saké for pairing with food.

Alcohol content:15% Alc./vol.
Rice-polishing ratio:55%
Rice type:Kuranohana

Hakurakusei Junmai Daiginjo

This saké has been a part of the JAL International First Class saké selection since 2009. Aromas of white peach and a refreshing acidity lead to a long finish. This is a daiginjo that is not reliant on excessive aroma or sweetness that will bring out the flavors in the food with which it is paired.

Alcohol content:15% Alc./vol.
Rice-polishing ratio:40%
Rice type:Omachi

Atagonomatsu Special Junmai

Atagonomatsu is the brand we have brewed since founding almost 150 years ago. This saké is brewed with Sasanishiki, a rice variety popular locally, and has comforting aromas of melon and great acidity producing a short finish. It is famous for being awarded first place in the junmai division at the SAKE COMPETITION 2016.

Alcohol content:15% Alc./vol.
Rice-polishing ratio:60%
Rice type:Sasanishiki
Information


Brewery Information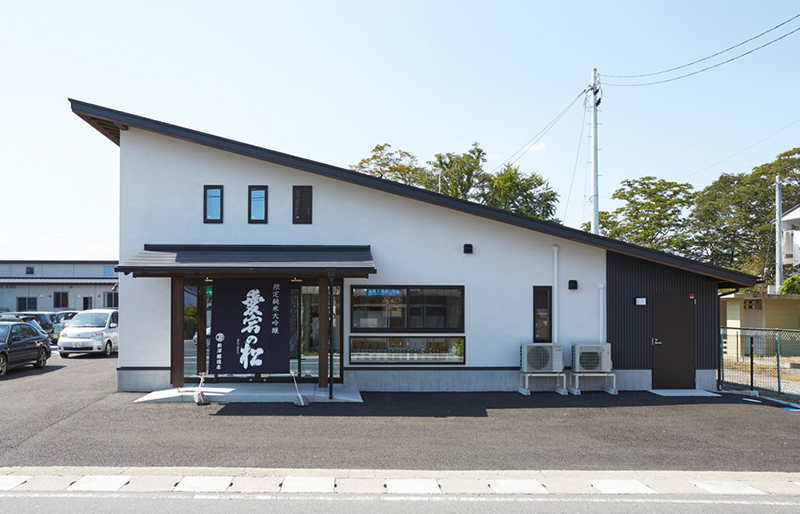 Niizawa Brewery
63 Kitamachi, Sanbongi, Osaki, Miyagi, Japan 989-6321
Inquiry:
Tel : 0229-52-3002
The brewery was founded in 1873 during the early Meiji period. The much-loved local favorite "Atagonomatsu,"saké brand was drank so much that Sendai poet Doi Bansui, famous for composing the lyrics of the song "Kojo No Tsuki " ("Moon Over The Ruined Castle"), commented: "Even if that saké was opened at the top of Mt. Tateyama, the fragrance would be Atagonomatsu." The remarks emphasized that the saké's aroma is more mesmerizing than the scenic surroundings.

In 2000, the current president, Iwao Niizawa, was appointed as the youngest saké master brewer in Miyagi Prefecture. The following year, a new brand, "Hakurakusei," exclusive to distributors and sellers, was announced. After the Great East Japan Earthquake, the brewery moved to Kawasaki Town, and the completely destroyed headquarters was rebuilt in August 2013.
Brewery Tour

Unavailable
Brewery Event
Information
Minoru's Banquet (early November in Sendai City [Saké Brewing Association Event])