Miyagi Brewery List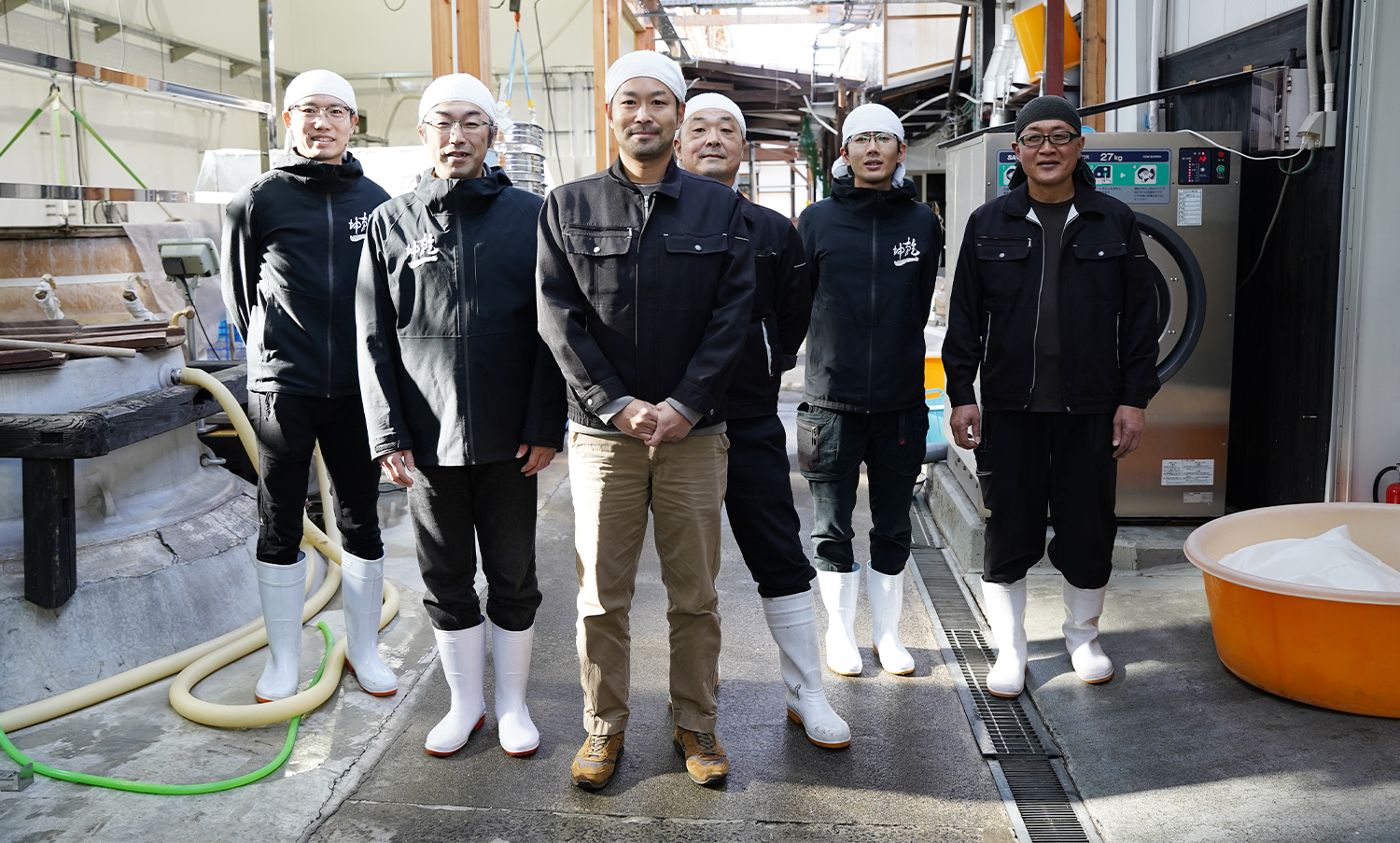 [ Murata Town, Shibata District ]
Onuma Shuzoten
Onuma Shuzoten
Signature Brands
Kenkonichi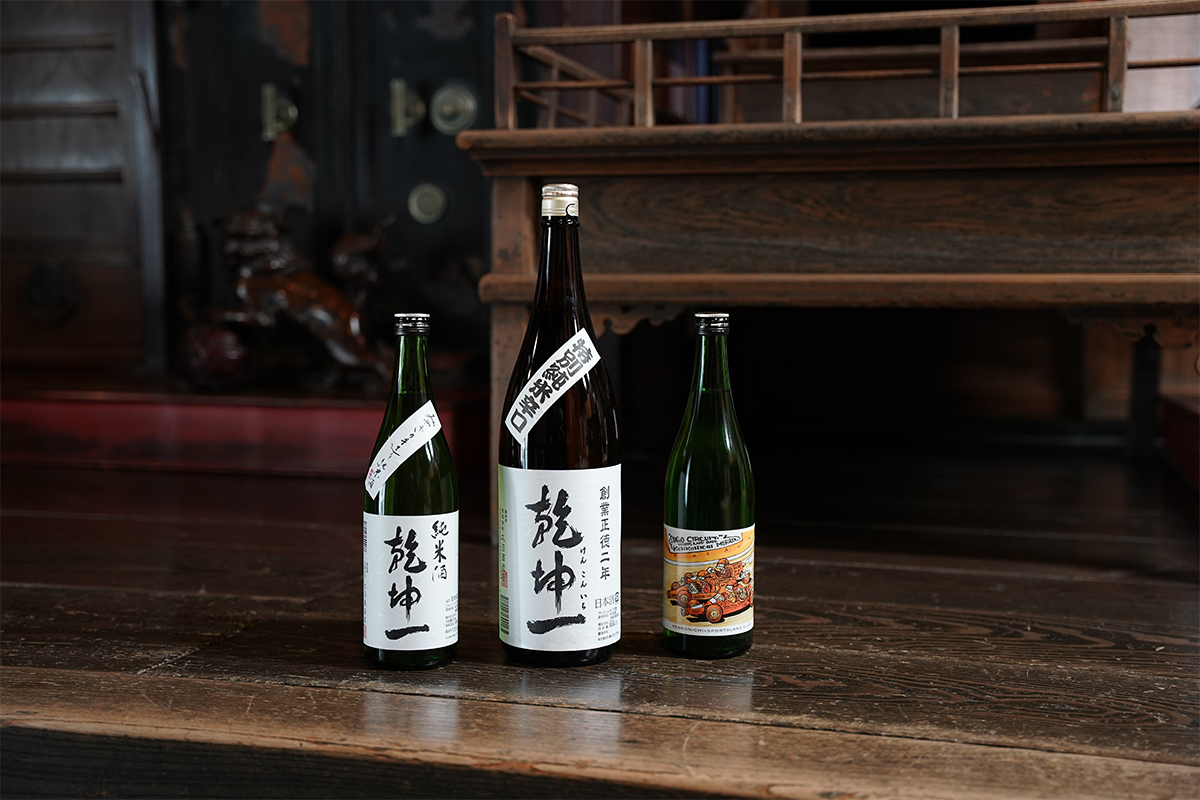 Spend the Necessary Time and Effort
Carefully Select Local Rice
Brew Authentic "Local" Craft Saké
We are a brewery which sits in the middle of a town which once flourished with safflower warehouse businesses. Founded 300 years ago, Onuma Shuzoten, which is known for its brand name "Kenkonichi," is a symbol of the town and has a rich historical atmosphere. We and our saké have been long-loved by locals.
"Kenkonichi" is brewed with Sasanishiki rice, which is known for its gentle flavor and crisp finish. During the postwar craft saké craze, locals made the best use of water and rice in their area to produce an authentic local craft saké. With that thought in mind, the brewery gave up using saké rice from other prefectures and instead used Sasanishiki rice from Miyagi Prefecture.
At that time, there were no rice varieties specifically designed for brewing saké in Miyagi. Saké was brewed from regular table rice which was difficult to handle and expensive, but it resulted in a uniqueness that couldn't be found elsewhere. Nowadays, in addition to Sasanishiki, "Aikoku" cultivated from the Meiji era to the Showa era, and "Sasashigure," which is the parent of Sasanishiki, are also used. In 2006, Yukihiro Sugano from Miyagi Prefecture, who had obtained the qualifications of Nanbu Toji, took over the role of master brewer at the brewery.

Never Giving Up Our Handmade Saké Philosophy,
Even When Facing a Severely Damaged Brewery Due to the Earthquake
Since our brewery was seriously damaged by the Great East Japan Earthquake, large-scale renovation work had to be carried out. We focused on making a higher quality saké without changing our basic philosophy of making saké by hand and steaming our rice by koshiki (large rice steaming vat). The facilities were greatly improved, such as through management of an air conditioning system.
"I want sell something good that I put thought into," says Director Ken Kuga. He is the nephew of the current president, Mitsuru Onuma, and is attracting attention as a brewer responsible for leading the next generation.
"When you look at the rice fields, you get the image of the saké you want to make. I want to express their varieties, their individuality, and the surrounding scenery as well."
Our "usunigori," (light nigori) saké which we have been working on for three years, has gained a good reputation for its softness and freshness in addition to the taste and acidity of Sasanishiki rice.
Products


Recommended Products
Kenkonichi Tokubetsu Junmai Karakuchi

Kenkonichi's standard.Soft texture,gentle flavor that Sasanishiki(table rice)'s umami was melted.

Alcohol content:15% Alc./vol.
Rice-polishing ratio:55%
Rice type:Sasanishiki(from Miyagi Prefecture)

Kenkonichi Tokubetsu Junmai "HEAVEN&EARTH"

Using rice Sasanishiki. Brilliant aroma and elegant sweetness.Cool well and enjoy it in a wine glass.

Alcohol content:16% Alc./vol.
Rice-polishing ratio:55%
Rice type:Sasanishiki(from Miyagi Prefecture)

Kenkonichi Junmai Aikoku

Using rice Aikoku(Meiji period's legendary rice).Modest flavor and specially rich taste.You can enjoy it any range of tempertures hot and cold.

Alcohol content:16% Alc./vol.
Rice-polishing ratio:60%
Rice type:Aikoku(from Murata, Miyagi Prefecture)
Information


Brewery Information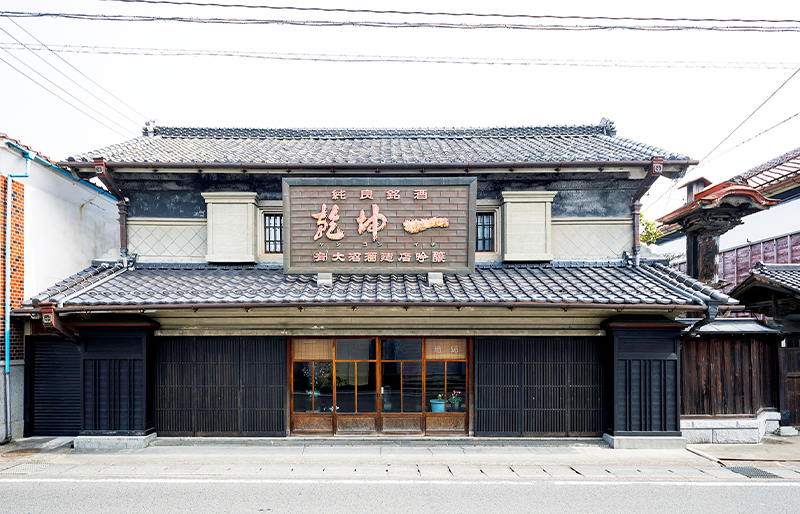 Onuma Shuzoten
56-1 Murata, Shibata-Gun, Miyagi, Japan 989-1305
Inquiry:
Tel : 0224-83-2025
The brewery was founded in 1712. The initial brand name was "Fuji Masamune." It was renamed "Kenkonichi " in response to a proposal from Masanao Matsudaira, the first governor of Miyagi Prefecture, on his visit to the brewery in 1870. "Kenkon" is a simple word which encompasses a greater meaning, referring to yin and yang, heaven and earth, or the universe. "Ichi" means "number one" or "one."