Miyagi Brewery List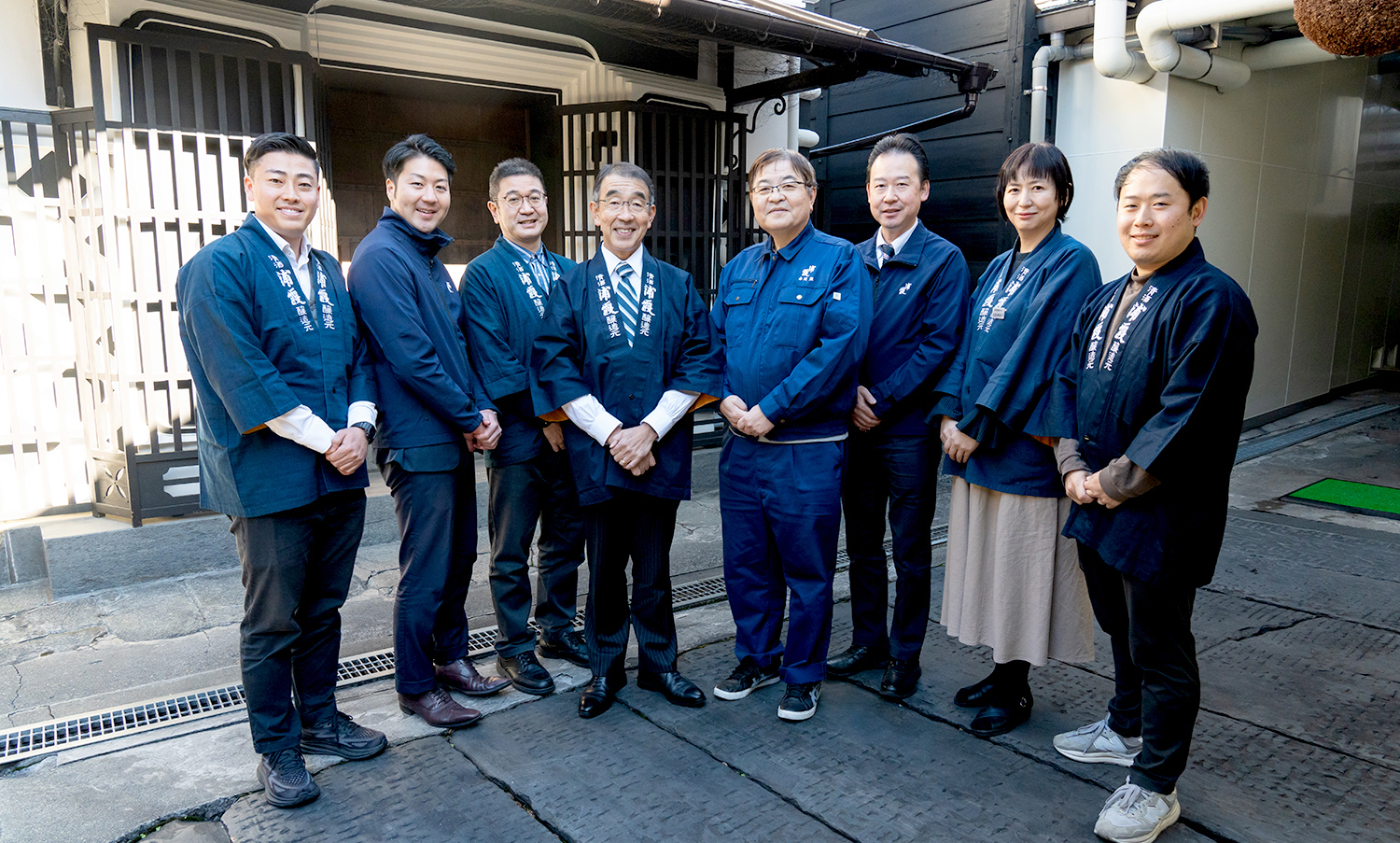 [ Motomachi, Shiogama City ]
Urakasumi Saké Brewery Saura Co.,Ltd.
Saura
Signature Brands
Urakasumi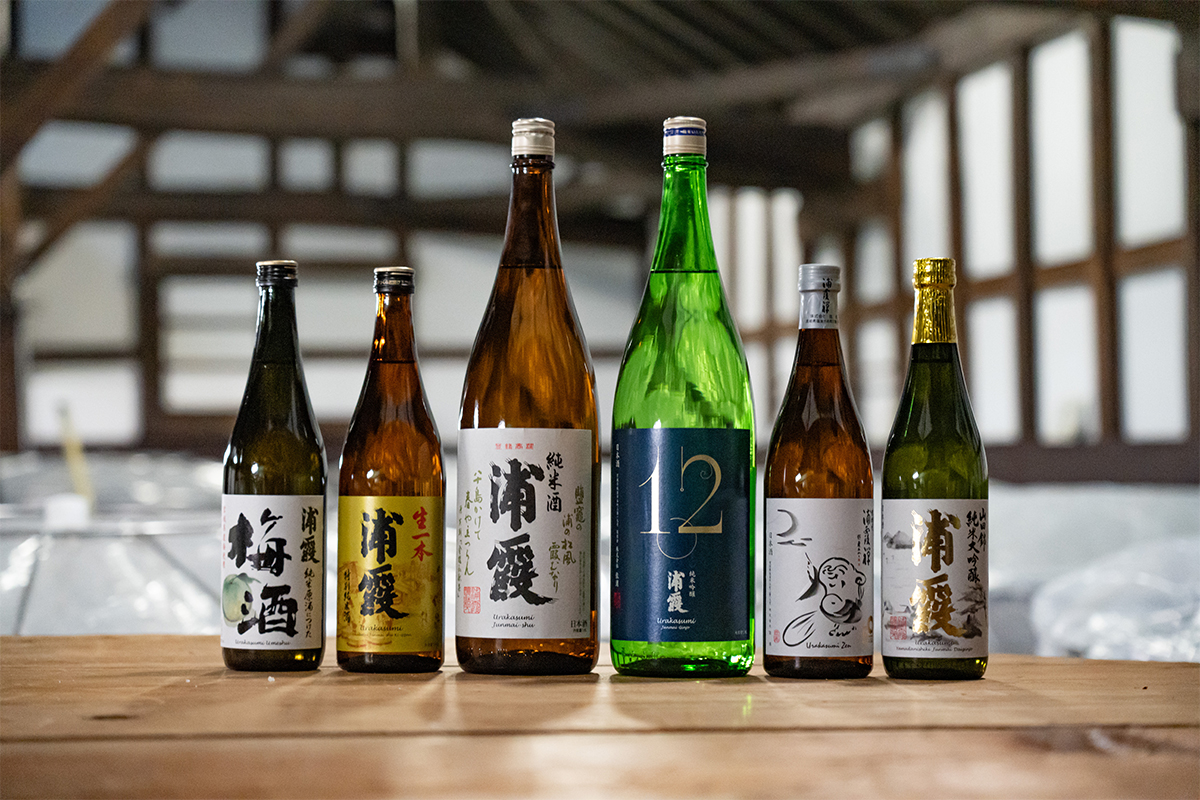 A worldwide saké,
famous for the brewery's supperior Toji skills and
its ability to pair with Shiogama's premium seafood.
Shiogama has always been considered a majestic place that people living as far as the ancient Kyoto capital dreamed to visit. The Urakasumi Saké Brewery itself is located in this fishing town which has the reputation of having the best tuna catch of Japan, and being a leader of the country's halieutic industry. Built from the late Edo period to the early Meiji period near the famous Shiogama Shrine, it has been providing the Omiki for the shrine since their establishment.

Two Toji legends, Sagoro Hirano and Juichi Hirano, are known to have made the greatest contributions to Urakasumi's saké, and even to the saké history at large. The strong bond between uncle and nephew made Urakasumi accumulate prizes and distinctions every year at various appraisal contests. In fact, the famous "Urakasumi Zen" is a saké born in 1973 from the outstanding skills of the late Juichi Hirano. This product is considered a true masterpiece in the industry for its ability to balance all components in saké while providing a smooth umami and a desired creamy texture. Its light, slightly dry profile and softness pioneered both the Ginjo (premium) and the Jizake (local craft saké) Boom.

In order to increase production following the popularity of Urakasumi Zen, the company transitioned to a three-season brewing schedule. Moreover, the Yamoto Brewery was built as a second production facility in Higashimatsushima City to provide an even more stable supply of high-quality saké. Currently, Kunio Onodera is the Toji of the main brewery in Shiogama, while Isao Akama is the Toji at the Yamoto facility. Both inherited the Hirano brewing method and strive to promote their master's teachings to the next generation of brewers.
Sharing the saké culture through the local terroir.
As observed by the 13th generation owner Mr Koichi Saura, "With constant increase of offerings in the industry, in order to pass on the saké culture to the next generation, the key is to allow products to express the particularities of Miyagi's rich regional terroir".
Even among breweries within the prefecture, Urakasumi was an early visionary in expanding to overseas sales, and has been actively pursuing saké culture promotion throughout the world.
However, after the Great East Japan Earthquake (2011), President Saura felt the urge to support even more the affected local communities: "We have been blessed by our surroundings so we can have a rich culinary and saké culture in Shiogama, and I would like to share this priviledge with everyone in Japan and around the world."
Products


Recommended Products
Junmai-shu Urakasumi

A soft and smooth fragrance of toasted nuts, ripe banana and cereal balances a gentle mouthfeel high in umami. Slightly dry with a medium acidity, this saké is the best accompaniment of your daily meals.

Alcohol content:15.0-15.9% Alc./vol.
Rice-polishing ratio:65%
Rice type:Manamusume

Junmai Ginjo Urakasumi Zen

The signature product of Urakasumi since 1973, Urakasumi Zen expresses a soft melon aroma with a floral perspective offered by hints of white lily. A slightly dry yet fruity palate with a gentle umami and a creamy texture.

Alcohol content:15.0-15.9% Alc./vol.
Rice-polishing ratio:50%
Rice type:Yamadanishiki, Toyonishiki

Yamadanishiki Junmai Daiginjo Urakasumi

An intense and extremely complex fragrance of fruits such as pineapple, banana, melon, pear, aniseed, and tropical fruits, joined in by flowers and spices. A smooth umami, a medium-high acidity, a syrupy texture and a long finish.

Alcohol content:16.0-16.9% Alc./vol.
Rice-polishing ratio:45%
Rice type:Yamadanishiki
Information


Brewery Information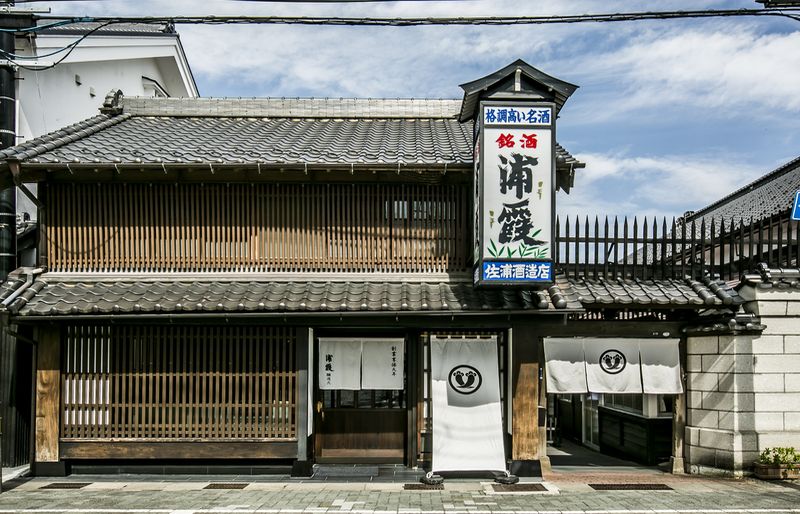 Urakasumi Saké Brewery Saura Co.,Ltd.
2-19 Motomachi, Shiogama, Miyagi, Japan 985-0052
Inquiry:
Tel : 022-362-4165
The first generation of the Saura family, Tomiemon Saura, originally operated a koji manufacturing business, but in 1724 he began brewing saké. Later, the brewery was asked to provide saké to the deities of Shiogama Shrine, which was revered by Daté Masamune, Sendai's feudal lord and head of the Daté clan. Since then, Urakasumi has been brewing this sacred saké called the Omiki. Initially, saké was brewed under brand names such as "Yakumo," "Tomimasamune," and "Miyagiichi." However, the name "Urakasumi" was chosen out of an ancient poem written by Minamoto no Sanetomo in the early XIII Century describing the beauty of spring's arrival in the Shiogama bay.
Brewery Tour

Available
Reservations required (offered at 11:00 and 14:00)