Miyagi Brewery List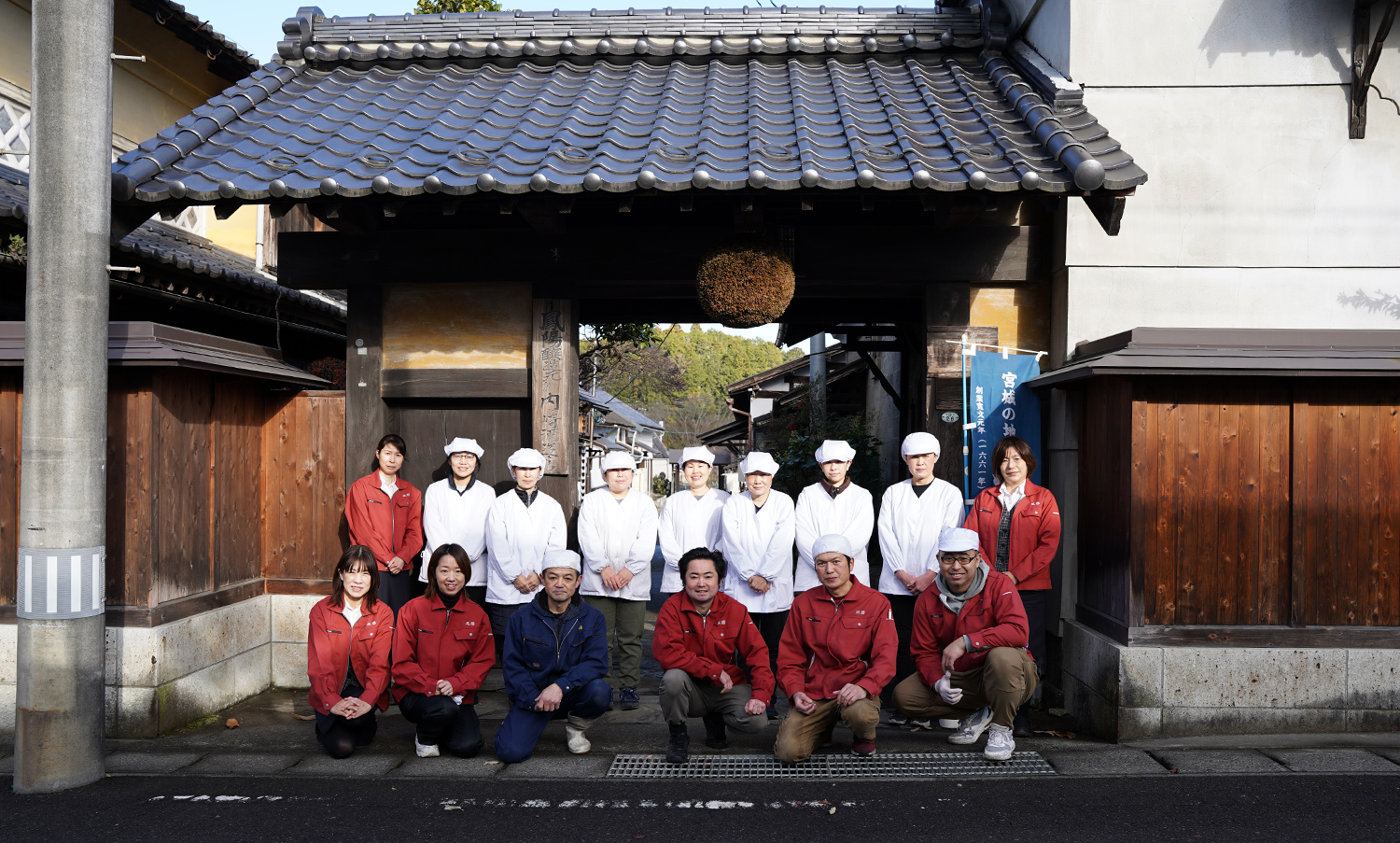 [ Tomiya City ]
Uchigasaki Brewery Limited Partnership
Uchigasaki Shuzoten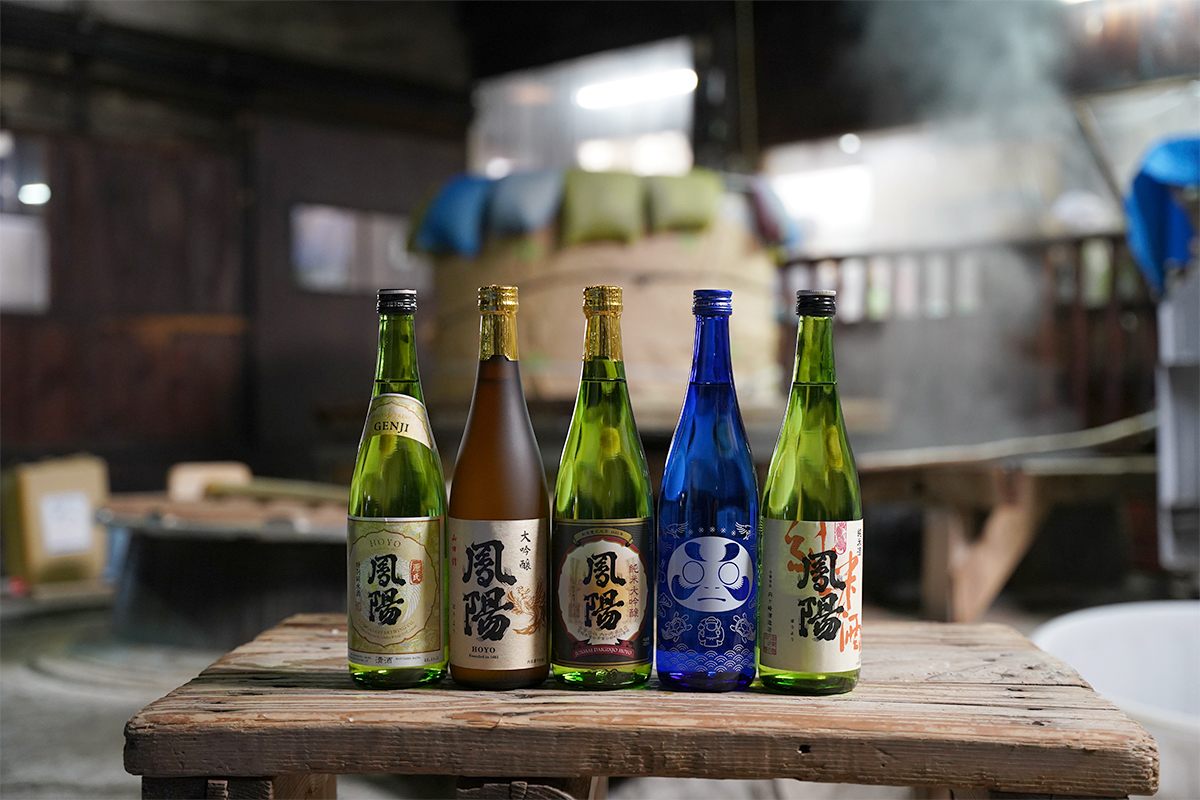 Always Looking Half a Step Ahead of the Long-established Tradition and Achievements
Walking Together with Tomiya
The history of Uchigasaki Saké Brewery, which is the oldest in the prefecture, overlaps the history of Tomiya Town (now Tomiya City), where the brewery is located. Daté Masamune, founder of the Sendai domain in 1600, ordered the post town to maintain the highway. That is why the brewery has served as a place for community exchange, and saké has played a role in revitalizing the town. In particular, President Ken Uchigasaki talks about cooperation with the active community development group "Four Season School."
"Saké made from rice that has been planted, cut, and harvested is distributed to members four times a year. You can enjoy the taste of each season and not only purchase but also participate in activities related to making saké. The goal is to get people to experience the nature and ingredients of Tomiya."
Creating a New Saké Culture By Searching for Unknown Possibilities
While Uchigasaki Saké Brewery has a long-established storefront rooted in the community, it has been trying to make overseas connections from early on. The brewery's saké has won a gold prize in saké category of the International Wine Challenge (IWC), a global wine fair, in 2009. Two years later, it was selected as the first Japanese saké to be carried by a luxury wine shop for the British Royal Family, and its reception has been remarkable.
What kind of promise does the Uchigasaki Saké Brewery's flagship brand "Hoyo" deliver?
"Good down the throat, crispness, and full body flavor. We are aiming for saké that matches everyday food people regularly eat, rather than special menus."
In addition, it seems that Uchigasaki Saké Brewery is always moving half a step ahead by collaborating with animation and approaching a different layer than before with innovative marketing and ways of doing things. It looks like the brewery will continue to challenge the status quo in new fields and please their customers' in various ways.
Products


Recommended Products
Hoyo Yamadanishiki Daiginjo

An aroma similar to ginjo saké with a sharp and full flavor.

Alcohol content:16% Alc./vol.
Rice-polishing ratio:35%
Rice type:Yamadanishiki

Hoyo Junmai Daiginjo

A saké made using Miyagi's signature saké rice "Kura no Hana", it is equally loved inside Japan and overseas.

Alcohol content:15% Alc./vol.
Rice-polishing ratio:45%
Rice type:Kuranohana

Hoyo 'Genji' Tokubetsu Junmai

This saké was selected as the first saké to be sold by the British Royal Warrant wine shop "Berry Bros. Rudd ( BB & R )" for its exceptional quality.

Alcohol content:15% Alc./vol.
Rice-polishing ratio:55%
Rice type:Kuranohana
Information


Brewery Information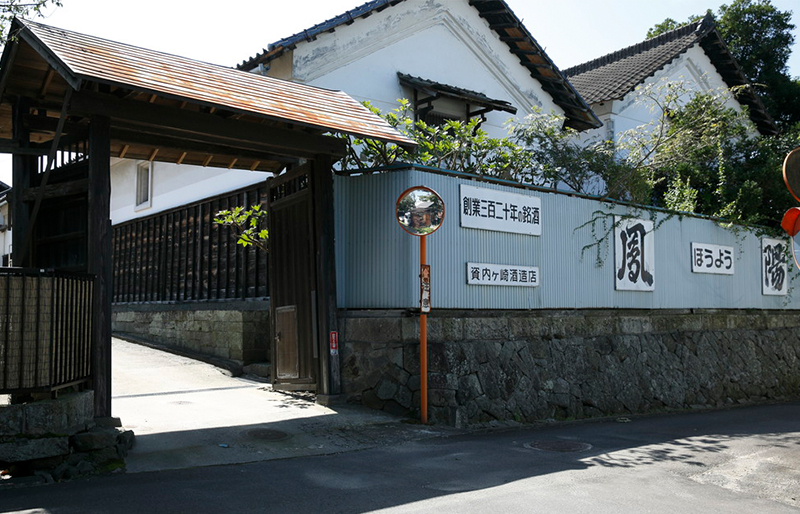 Uchigasaki Brewery Limited Partnership
27 Tomiya Shinmachi, Tomiya, Miyagi, Japan 981-3311
Inquiry:
Tel : 022-358-2026
In 1661, Sakuemon, the second generation of the Uchigasaki family, started brewing saké. The signature brand, "Hoyo," has been loved since ancient times when daimyo and locals passed through Tomiya post town along the Oshu Highway. "Hoyo" originates from the name "Homeichoyo," or phoenix of the eastern side of the mountain, a connection with an ancient Chinese tale. Where the phoenix flies, other birds will follow, allowing virtuous vassals to gather. The name Hoyo was decided with the hope it would increase the prosperity of the brewing family.
Brewery Tour

Available
(April to September {every day except Sun. & holidays} reservation required)